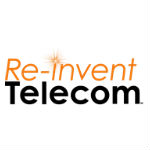 As small telcos seek to expand beyond their traditional business, we're seeing more and more of them offering cloud-based services outside their traditional serving area. A good example of that comes from Saddleback Communications, an Arizona-based ILEC that has a separate division called Re-Invent Telecom that offers hosted VoIP and other services through resellers nationwide.
"Our typical partner is a provider in a local market who has technical resources and experience in their market to do the physical deployment, testing and support," said a Re-Invent Telecom spokesperson in an email exchange with Telecompetitor.
The spokesperson noted that the Re-Invent reseller program is "pure wholesale, meaning we sell our services wholesale to our partners at a wholesale cost and they determine the margin/ sell price, contract and bill the service." This approach, the spokesperson said, "allows our partners to own the customer, not just be an agent."
The Re-Invent Telecom Strategy
Underlying the Re-Invent Telecom offering is Metaswitch softswitching technology, along with voice and emergency capabilities from Bandwidth. In an interview, Bandwidth Senior Vice President of Sales Ken Grelck said Re-Invent was one of many Bandwidth customers that "takes our voice and 9-1-1 [capability] and embeds it into what they do and sells it to customers."
The Re-Invent Telecom spokesperson said the company's ILEC roots help differentiate its offering. "As an ILEC we excel in core telephony functions like E911, Caller ID, LNP and CNUM/CNAM, which are required to successfully deploy hosted PBX and SIP," the spokesperson said.
Another ILEC that has expanded outside its traditional serving area is TDS Telecom, which now offers a variety of services nationwide.