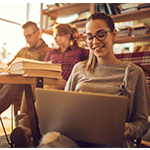 When COVID-19 struck and schools sent children home, teaching and learning began occurring over broadband connections. What about students without broadband at home? Some rural telecom providers – including South Dakota's Golden West Telecommunications and Golden Belt Telephone (GBT) of Kansas — have stepped up to add free Wi-Fi hotspots and even to bring broadband to homes with school-age children at no charge.
"Some things are bigger than the bottom line," said GBT General Manager Beau Rebel on a webinar organized by NTCA – The Rural Broadband Association on Friday. "That's the cooperative way."
Also on hand for the NTCA webinar was FCC Commissioner Jessica Rosenworcel, who had a mixture of discouraging and encouraging things to say about possible government funding sources for broadband.
COVID-19 Broadband
Both GBT and Golden West worked closely with local school districts to identify homes with school-age children that didn't have broadband.
Golden West's service territory covers 24,500 square miles and serves 50 school districts, including some near-suburban districts and some with one-room schoolhouses, explained Denny Law, Golden West general manager and CEO. The company brought broadband to homes of students living in small clusters of homes and deployed Wi-Fi hotspots to areas with too many homes to quickly connect. Hotspots were deployed in areas with parking lots so that students using the hotspots could remain isolated from one another.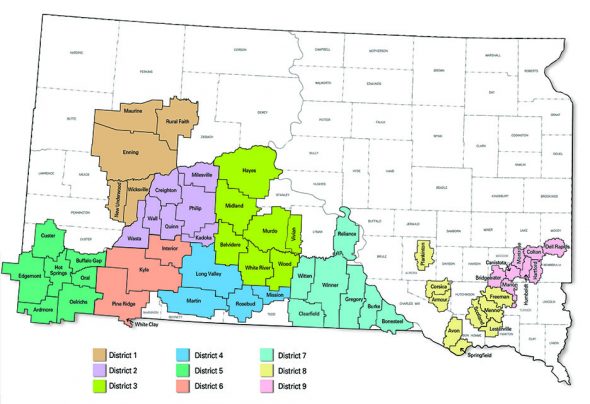 In bringing broadband directly to some homes, Golden West technicians avoided direct contact with residents by using what Law called a MacGyver approach in a reference to the vintage and current television series about a government agent who uses an engineering approach to solve crimes. Golden West put a box of tools together to help with installations and made the MacGyver boxes available in its central offices.
Equipment was installed on the side of the house if the customer had a drop there. In other cases, Wi-Fi was beamed into the house from the outside and a box of materials was left on the front step. In some cases, temporary cabling was strung across the front yard.
GBT, which has a smaller service area, was able to bring broadband directly to all homes with school-age children that needed it. Rebel referred to GBT's installation approach as "broadband to the door or window."
Technicians, he said, would "open it up and throw it in."
Neither GBT nor Golden West have long-term plans to offer free broadband but in discussing the COVID-19 free broadband offers, both Law and Rebel said they hope to find a way to retain those customers post-pandemic.
Rosenworcel: Don't Count on DOE Funding
Rosenworcel has been an advocate for closing what she calls "the homework gap" between students who have broadband at home and those who do not.
"We need connectivity for every student," said Rosenworcel on the NTCA webinar – and she has a novel idea about how to achieve that. Although the E-rate Universal Service schools and libraries program to date has emphasized connectivity to schools, she argued that it is within the legal scope of the program to use the funding to connect individual students' homes.
Rosenworcel was less optimistic about another potential broadband funding source. The CARES Act aimed at addressing the COVID-19 pandemic includes $13 billion to be administered by the Department of Education, and funding can be used for broadband connectivity and equipment. Rosenworcel cautioned, however, that broadband is just one of numerous things that the money can be used for and she said school districts have said that they expect to prioritize other areas over broadband.
She noted, for example, that funding can be used to sanitize schools, which many schools will view as their top priority.
"It looked good from afar, but we need something dedicated to connectivity," said Rosenworcel of the CARES Act education funding.