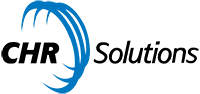 Building a Path to Serve Rural America with Great Broadband
In Partnership with Point Broadband
Achieving Healthy Growth and a Better Customer Experience
Today's business environment is rife with both opportunities and challenges. Broadband providers are looking to grow, while maintaining a laser focus on delivering the best customer experience possible. It's a difficult balancing act, especially when it involves mergers and acquisitions.
Point Broadband is living out this balance. After multiple acquisitions over a short period, integration of multiple business systems was creating customer experience challenges. Read this case study to learn how Point Broadband overcame these challenges through smart integration and partnership strategies.
In this case study, we explore and discuss:
The adoption of a merger and acquisition strategy for helping bridge the digital divide.
The challenge of sustaining a quality customer experience when working with disparate CRM and billing systems.
Integration and partner strategies that fuel healthy growth and better customer relationships
Fill out the form to get your copy today.