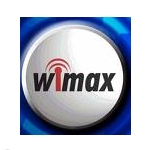 Clearwire and its wholesale partners, Sprint and Time Warner Cable (TWC), announced plans for summer expansion for 4G WiMAX. All Clearwire partners resell Clearwire's WiMAX service under their own respective brands, Sprint 4G for Sprint and Road Runner Mobile for TWC. Clearwire's own retail mobile broadband service is marketed as Clear.
Markets expected to come online for Sprint and Clearwire include Jacksonville and Daytona, FL; Kansas City, KS; Nashville, TN; St. Louis, MO; Salt Lake City, UT; Merced, Modesto, Stockton, and Visalia, CA; Wilmington, DE; Grand Rapids, MI; Eugene, OR; Rochester and Syracuse, NY; and Yakima and Tri-Cities, WA.
New TWC markets will include only Kansas City, KS and Rochester/Syracuse, NY.
All eyes will be on Sprint this summer as they launch the first 4G enabled smartphone, the HTC Evo. Sprint is counting on the Android powered Evo to pump some adrenaline into their ongoing turn around.
All of these WiMAX providers are aiming to get WiMAX up and running in as many markets as possible ahead of Verizon's pending 4Q10 launch of its competitive 4G product, LTE. Expect to see some aggressive promotions from Sprint and others as they hope to satisfy whatever pent up mobile broadband demand is out there before Verizon can get the chance.