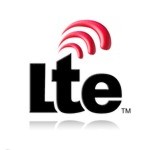 There's been a flurry of activity this week with Clearwire, including new market launches, new devices, and new partnership announcements. All of that pales in comparison to this one – Clearwire announces 4G LTE trials. Really?
The flagship carrier for WiMAX in the U.S. now says it "expects the technical trials to demonstrate that Clearwire's 4G network can deliver significantly higher performance using LTE technologies than any other operator." This isn't exactly a huge vote of confidence for WiMAX.
"As we have consistently stated, we remain technology agnostic, but WiMAX provides us with unique advantages to meet the needs of our customers today. Ultimately, consumers don't care about technical acronyms, but they do care about quality and affordable Internet services that work where and when they want, and that's what we're focused on delivering. Part of our technical due diligence at Clearwire is to be prepared to leverage a number of possible opportunities as we future-proof our network, and that's the goal of these tests," said Clearwire CTO in a press release.
Clearwire says its tests will demonstrate multiple coexistence scenarios between LTE and WiMAX, and its version of LTE will offer "Speeds Ranging from 20-70 Mbps, Significantly Faster than the 5-12 Mbps Expected from Other Operators in the U.S." That's a swipe at Verizon, who will roll out 4G LTE markets this year. They are conducting the tests with Huawei. The company will test three scenarios, outlined below:
FDD LTE: Clearwire intends to conduct FDD LTE (Frequency Division Duplex) tests using 40 MHz of spectrum, paired in 20 MHz contiguous channels, of its 2.5 GHz spectrum. Clearwire expects to confirm the capability to produce real-world download speeds that range from 20-70 Mbps. This is expected to be significantly faster than the 5-12 Mbps speeds currently envisioned by other LTE deployments in the U.S., which will rely on smaller pairs of 10 Mhz channels or less.
TDD LTE: Clearwire will concurrently test TDD LTE (Time Division Duplex), in a 20 MHz configuration, which is twice the channel size currently used in its 4G WiMAX deployments.
WiMAX and LTE: Clearwire will also test WiMAX co-existence with both FDD LTE and TDD LTE to confirm the flexibility of its network and spectrum strength to simultaneously support a wide-range of devices across its all-IP network.
They reiterated their commitment to WiMAX for their initial 4G build, but clearly LTE has them spooked. We all knew Clearwire (and Sprint) wanted to keep their 4G options open, but this development seems somewhat of a bombshell to me. You thought the proclamations of WiMAX's death were loud before. Just wait.