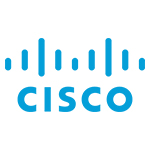 The latest Visual Network Index from Cisco suggests that the IP traffic passing through the Internet in 2022 will eclipse the incredible amount that already has flowed through it since it became operational in 1984. According to the Cisco VNI Internet data, more than 4.7 zettabytes of IP traffic already has been transported in the internet's still relatively short history.
"The size and complexity of the internet continue to grow in ways that many could not have imagined. Since we first started the VNI Forecast in 2005, traffic has increased 56-fold, amassing a 36 percent CAGR with more people, devices and applications accessing IP networks," Jonathan Davidson, the Senior Vice President and General Manager for Cisco's Service Provider Business, said in a press release. "Global service providers are focused on transforming their networks to better manage and route traffic while delivering premium experiences. Our ongoing research helps us gain and share valuable insights into technology and architectural transitions our customers must make to succeed."
Cisco VNI Internet Data
North America will be front and center in this growth. Cisco predicts that by 2022:
94% of the population will use the Internet (up from 92% last year)
Users will average 261 GB of traffic per month (up from 94 GB last year)
Each person will have 13.4 networked devices and connections (up from 8 in 2017)
79% of traffic will be video (up from 75% in 2017)
Average broadband speed will be 94 Mbps (up from 43 Mbps in 2017)
Average WiFi speed with be 84 Mbps (up from 37 Mbps in 2017).
Global findings also show a great increase, according to the Cisco VNI internet data:
IP traffic will more than triple
Internet users will make up 60 percent of the world's population
Networked devices and connections will reach 28.5 billion
Broadband, Wi-Fi and mobile speeds will double or more
Video and gaming and multimedia will make up more than 85 percent of all traffic
Mobility, of course, is playing a major role in the rise of Internet traffic. The Ericsson Mobility Report, also released today, says there was a year on year increase in mobile data traffic of almost 79% during the third quarter of this year.