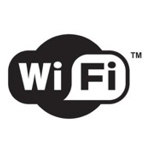 U.S. households have been installing home wireless networks, and family members are getting more comfortable using them for a wider variety of purposes by wirelessly internetworking a range of consumer electronics devices – from personal computers to game consoles, smart TVs and smart phones – according to "The Home Wireless Usage Survey," which was conducted in June by Opinion Research for Cisco's Home Networking business unit.
The survey results are encouraging for Cisco's business unit, whose product line includes Linksys E-series routers and servers, which make use of the latest 'Wireless-N' technology to connect multiple devices to the Internet and interconnect devices on local home area networks.
"The Home Wireless Usage survey validates that consumers are now embracing a wireless connected lifestyle for the entire family," said Brett Wingo, general manager, Cisco Home Networking business unit.
While email and Web surfing – both at 92% – topped the list when it comes to what households are doing via their wireless Internet connections, family usage is branching out into other areas, according to survey results. Downloading videos and music, at 67%, ranked third, followed closely by accessing the Web from smartphones or tablets at 66%.
Also at 66%, gaming consoles were the most common means of wirelessly connecting to the Internet. Smartphones and wireless printers followed at 41% and 36%, respectively.
Household members are also making a lot of use of their wireless networks. Of the adults surveyed, 62% said they use connected wireless devices 7 days a week, while 71% said they use them between 5 and 7 days a week. Parents estimated that 46% of children use them at home every day of the week, while 54% estimated they do so between 5 and 7 days a week.
The experience household members are gaining is also leading them to change the criteria they use to scout out and make wireless router and access point purchases. Twenty-two percent purchased their routers based on speed, followed by 17% based on low price and 15% on ease of use. However, when considering the purchase of a new wireless router, speed was ranked top of the list at 37%, while ease of use moved up to second at 17%.