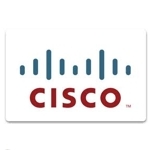 Cisco is forecasting that by 2016, there will be 18.9 billion IP network connections worldwide — almost 2.5 network connections for each person on earth. Currently Cisco estimates worldwide IP connections at 10.3 billion, including Internet, managed IP and mobile data connections to consumer and business users.
The "proliferation of tablets, mobile phones and other smart devices as well as machine-to-machine (M2M) connections" will drive the increased demand for connectivity, said Cisco in an announcement of its new findings, which are summarized in the Cisco Visual Networking Index (VNI) Forecast (2011-2016).
In 2011, PCs generated 94% of consumer Internet traffic. But that contribution will fall to 81% in 2016 as consumers increasingly use tablets and smartphones to connect to the Internet, Cisco said. Wi-Fi connectivity is also on the rise. By 2016, more than half of the world's Internet traffic will come from Wi-Fi connections, Cisco said.
Total IP traffic is expected to grow at an even higher rate than connections, increasing almost fourfold between 2011 and 2016 – from approximately 31 exabytes per month to 110 exabytes per month, according to Cisco. During that same time period, mobile Internet data traffic is forecast to increase 18-fold, reaching 10.8 exabytes per month by 2016.
Video apparently will be a key driver of bandwidth and traffic growth. Globally there are expected to be 1.5 billion Internet video users by 2016, more than double the 2011 level of 792 million users. By 2016, TVs are expected to comprise more than 6% of global consumer Internet traffic (up from 4% in 2011) – a statistic which, according to Cisco demonstrates "the impact of Web-enabled TVs as a viable online option for many consumers."
Other highlights of the Cisco research:
By 2016, there will be 3.4 billion Internet users worldwide, representing about 45% of the world's projected population
The average fixed broadband speed is expected to increase nearly fourfold between 2011 and 2016 – from 9 Mbps to 34 Mbps.
Global advanced video traffic, including three-dimensional and high-definition TV, is projected to increase five-fold between 2011 and 2016
Globally, there will be 2.3 billion residential Internet users with fixed Internet access by 2016 – up from 1.7 billion in 2011
VoIP is projected to be the fastest-growing residential Internet service, reaching 928 million users in 2016, up from 560 million in 2011
Global mobile consumers will increase from 3.7 billion in 2011 to 4.5 billion by 2016.
Worldwide business Internet users will grow from 1.6 billion in 2011 to 2.3 billion by 2016