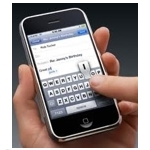 North American mobile data users connected at an average of 2.6 Mbps in 2012 – and that rate will climb to 14.4 Mbps by 2017, according to a report issued yesterday from Cisco.
North America had the highest average mobile data connection speed of all world regions, a phenomenon that most likely was driven by wide availability of 4G service. The global average mobile data connection speed was 526 kbps for 2012.
Huge growth in average mobile data connection speeds was one of 10 trends identified by Cisco in the company's new Visual Networking Index: Global Mobile Data Traffic Forecast Update, 2012-2017.
Other important trends and key data illustrating those trends included:
4G will drive much of the increase in average connection speed
4G connections represent slightly less than 1% of mobile connections today but they already account for 14% of mobile data traffic. By 2017 those numbers will climb to 10% and 45% respectively.
Average traffic per device will climb
Driven in large part by increased video usage, the amount of data consumed monthly by smartphones will climb from 342 megabytes (MB) to 2,660 MB between 2012 and 2017, with 4G smartphones seeing a jump from 1,301 MB to 5,114 MB during the same period. Tablet data consumption will climb even more dramatically – from 2,503 MB monthly in 2012 to 5,731 MB monthly in 2017.
Mobile video will be the fastest growing mobile application
Between 2012 and 2017, mobile video will grow at a compound annual growth rate (CAGR) of 75% and will represent nearly two-thirds (66%) of mobile data traffic by 2017.
Traffic increasingly offloaded from mobile networks to fixed networks
In 2012, 33% of mobile data traffic was offloaded from cellular to Wi-Fi, femtocell and picocell networks. By 2017, that number will climb to 46%.
Tiered pricing has minimized the usage gap between the highest-usage and lowest-usage customers
Over the past three years, the percentage of users on tiered plans climbed from 4% to 55% while the percentage of people on unlimited plans dropped from 81% to 45%. During the same period, the percentage of traffic generated by the top 1% of users dropped from 52% to 16%.
Substantial growth in machine-to-machine (m2m) connections and speeds
Global m2m modules will grow at a compound annual growth rate of 36% between 2012 and 2017, climbing from 369 million to 1.7 globally between 2012 and 2017. M2m traffic will see an even bigger increase, with an 89% CAGR during the same period. The big traffic jump will be driven by increased use of 3G and 4G modules.
Devices are becoming more diverse
Cisco tracks six categories of mobile data devices, including smartphones, laptops, tablets, m2m devices, non-smartphones and other portable devices. Those categories will see average annual growth rates of 67.5%, 14%, 11.7%, 5.1%, 1.4% and .2%, respectively, between 2012 and 2017.
IPv6-capable mobile devices are becoming more prevalent
By 2017 Cisco forecasts that 41% of global mobile devices will be IPv6-capable, up from 14% in 2012. Percentages are and will continue to be higher among smartphones and tablets.
Video/communications and information are the most popular data apps for smartphones and tablets
Video/communications represents 45% and 50% of smartphone and tablet data consumption, respectively. The next most popular app is information, which represents 12% of smartphone and 17% of tablet data consumption. This is a based on an initial analysis of data Cisco has collected from mobile data users who have downloaded a free Cisco Data Meter. The company promised to build on this analysis in future VNI updates.