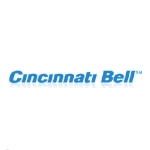 Digital networking and cloud computing technology continues to radically reshape the telecoms industry and market, and it's increasingly contributing to a fundamental restructuring of the market for electricity. Regional broadband carrier Cincinnati Bell sees an opening to diversify their business and thus Cincinnati Bell Energy is born, claiming to be the first large scale telecom company effort to get into the energy business.
With extensive powerline networks and new technologies such as smart grid, hybrid electricity distribution/telecoms services companies, such as Cincinnati Bell Energy, are looking to capitalize on a third wave of change: the shift to "green," renewable energy sources.
Cincinnati Bell Energy announced a partnership with Viridian Energy to offer its telecom customers in southwestern Ohio what it bills as "the state's first green energy option offered at a discount to the local utility."
"The retail energy market is an exciting and rapidly growing space, and this convergence between telecom and energy is a dramatic first for both industries," said Ted Torbeck, president and general manager of Cincinnati Bell Communications. "This innovative partnership with Viridian Energy provides substantial value to our customers, saving them money and helping them contribute to a cleaner environment."
Certified by the Green-e Energy program, 100% of the electricity distributed to customers who sign up for the program is generated from renewable power sources, in this case, from "regionally sourced wind power." The rate Cincy Bell pays offers a guaranteed annual savings over the normal utility's rate.
"Telecom is a dynamic and ever-evolving industry that has proven its ability to continually reinvent itself and adapt to changing customer needs," said Viridian founder and CEO Michael Fallquist. "The launch of an affordable, green energy solution is the next natural progression in the telecom industry's legacy of delivering excellent products and services to its customers, and Cincinnati Bell Energy is establishing the leadership position in this movement."