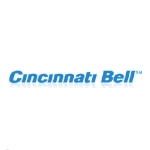 Whole home DVR momentum continues, with Cincinnati Bell the latest telecompetitor to offer customers the value added DVR capability.  The Cincinnati based telco is rolling out Motorola's MR-DVR, which offers subscribers features such as pausing live TV, content recording and playback, and video library management from any of up to eight all-digital, high-definition DVR and non-DVR DCX set-top boxes in a home, according to a July 27 news release.
"We recognize that winning new video subscribers is becoming more challenging as new competition emerges. Our subscribers expect us to deliver high quality content and innovative services, and this latest MR-DVR solution from Motorola allows us to do that," explained Darrick Zucco, vice president and general manager of Cincinnati Bell's wireline services.
Operating over existing coaxial cables based on the MoCA technology, Motorola's MR-DVR creates a home-area IP network that aims to make it easier for viewers to time- and place-shift content according to their own preferences. Bookmarks can be set for specific boxes in specific rooms yet be accessible to other set-tops in the home. Parental controls from existing set-top boxes are automatically adopted by MV-DVR's software.
Cincinnati Bell joins the growing movement of video service providers to offer whole-home DVR services. Once a competitive advantage of AT&T, whole home DVR is now available from the likes of Comcast (in limited markets to date), Cox, Mediacom, and even DirecTV, among others.