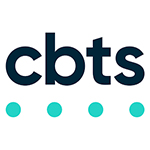 New 10GB optical networking hardware from Cincinnati Bell unit CBTS, launched today, aims to reduce the cost and complexity of broadband deployment. The offering is one example of broader CBTS efforts to give network operators a new level of flexibility to support various broadband technologies such as Gfast, GPON, and others, explained Bob Lamb, project director for the CBTS Open Carrier Initiative, in an interview with Telecompetitor.
CBTS is the name Cincinnati Bell gave to the software company OnX, which it acquired in 2017. The OnX name is still used in Canada, the company's original market, but the CBTS name is used in the U.S. and in other countries that CBTS serves.
As Lamb explained, CBTS used a white box approach in developing the new optical networking hardware, meaning that the offering is based on relatively inexpensive standards-based hardware that can be controlled by software based on open standards. The initial CBTS products include an optical line terminal (OLT) and an optical network unit (ONU).
Lamb noted, though, that "the cost of the box is nice but that's not the big win." Instead, the big win relates to the back office. Network operators traditionally have had to do a lot of work and spend a lot of money to support new equipment in their networks, including integrating the equipment with their own provisioning, inventory and other operations support systems (OSSs).
As a result, network operators "can't quickly change from one technology to another based on the market," he said.
Operators, he said, "want to use the right technology for the market without the complexity and cost of connecting the back end for each of those technologies."
The CBTS offering aims to address these concerns through the use of the Carrier Open Infrastructure (COI) reference architecture and open source software developed by the carrier-led Open Networking Foundation (ONF), which may be best known for a project known as CORD, for "central office redefined as a data center."
White Box Broadband
The CBTS white box uses Linux and works with two key pieces of software developed by the ONF. These include SEBA, which a CBTS presentation describes as a "common management instance across multiple technologies and vendors" and VOLTHA, which, according to the ONF, is a "hardware abstraction for broadband access equipment" for the central office that provides a high level of standardization among vendors.
Network operators will use open application programming interfaces (APIs) to integrate the CBTS offering into their operations support systems (OSSs).
With this approach, "the OSS environment only connects to SEBA once," explained Lamb. "It virtualizes everything that will happen on the access side."
Lamb noted, though, that network operators participating in the ONF are continually enhancing SEBA and VOLTHA, which means that any network operator wanting to use the open source software needs to harden it.
"Hardening is about getting a known good configuration," Lamb said. Operators need to "lock down a certain configuration" and "there may be a driver that needs to be written to make it work."
In connection with the white box launch, CBTS also will handle the hardening process for network operators and serve as a single point of service and support for the offering.
The COI reference architecture, SEBA and VOLTHA also can be used with white boxes from other suppliers or with equipment from traditional telecom vendors that supports the open standards.
The CBTS ONT supports 24 XGS-PON ports and six 100GE ports with up to 256 ONTs per PON port. It interoperates with SDN controllers including OpenDaylight, ONOS and commercial-source offerings. The ONUs are available for single-family residences or multi-dwelling units.
Additional details about the offerings can be found in this press release