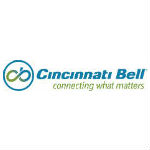 Cincinnati Bell will be donating the upfront charges to deploy a smart city offering in a historic Dayton, Ohio neighborhood known as Oregon District.
The Cincinnati Bell smart city deployment involves installing fiber to provide free public Wi-Fi in the neighborhood and will also enable cameras that will support law enforcement safety initiatives.
Other details of the Cincinnati Bell smart city deployment:
The project will include analytics and engagement software to support local businesses and drive economic development
Cameras will be installed throughout the business district, including in alleyways and parking lots
Links from the Wi-Fi portal will enable users to easily contact legislators and/or make donations to The Dayton Foundation
The Cincinnati Bell smart city deployment in Dayton is the latest example of a telecom provider getting involved with a smart city deployment within or near its serving area. Other examples:
AT&T participated in a smart lighting project in Atlanta
Smart lighting also was a focus for a C Spire smart city deployment in Ridgeland, Mississippi
Sprint deployed Wi-Fi in Kansas City to support public Wi-Fi connectivity as well as video cameras and smart lighting
In some cases, service providers are getting involved in these projects to learn more about the smart city and to enhance public perceptions of the company. But some smart city projects have the potential to benefit service providers in other ways and have generated competition among service providers.
For example, AT&T and Verizon both pursued smart city opportunities in San Jose and each company ended up being involved in a different aspect of the project. A key motivation was the possibility of gaining access to prime small cell locations within the city.