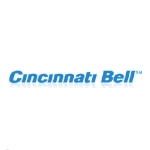 Cincinnati Bell's decision to standardize on WiFi equipment from Ruckus Wireless, announced this week, underscores expanding opportunities for telcos involving WiFi. Cincinnati Bell will use the Ruckus equipment to support a managed WiFi offering for enterprise customers and to support its own WiFi hot spot business. The Ruckus equipment supports the new WiFi standard 802.11n and, according to a Ruckus spokesman, should enhance WiFi performance substantially.
The 802.11g equipment from another manufacturer that Cincinnati Bell used previously "can't handle more than 25 or 26 concurrent users," the Ruckus spokesman said. The new WiFi standard increases capacity and supports more concurrent users, which should enable the carrier to offer a higher quality of service – to the point where it should be able to offer service level agreements, said the spokesman.
"WiFi historically has been unpredictable," the spokesman said. "The technology now has changed. We have brought to market technology that enables WiFi to operate like licensed [technology] in an unlicensed [spectrum band].
Like some other broadband providers, Cincinnati Bell has deployed WiFi hotspots to enhance the value of its broadband offering by giving customers the ability to use WiFi when they are on the go. That infrastructure is also attractive to mobile data users because it offers them the ability to connect to the Internet without using any of their monthly data allotment.
Cincinnati Bell now plans to deploy the Ruckus 802.11n equipment for any new WiFi hotspot installations and, according to this week's announcement, is considering upgrading existing WiFi hotspot equipment.
Cincinnati Bell's WiFi hotspot infrastructure feeds into a landline broadband connection and is totally independent of any cellular network, but the Ruckus spokesman expects carriers to adopt a bit different approach moving forward. "They want to integrate WiFi into their mobile service infrastructure," the spokesman said.
The Ruckus spokesman was not aware of whether Cincinnati Bell offers WiFi offload to competitive cellular service providers on a wholesale basis, but he said that is another opportunity that many telcos with WiFi infrastructure are pursuing.
Cincinnati Bell also will use the Ruckus equipment to support a managed WiFi offering that targets enterprise customers, especially those with campus environments. Ruckus offers remote management capability via its ZoneDirector Smart WLAN controllers, which can be located in Cincinnati Bell central offices or on the customer premises.
Ruckus says the adaptive antenna array built into its WiFi equipment enhances performance because it dynamically selects the optimum antenna pattern for each communicating device, as well as actively mitigating interference.