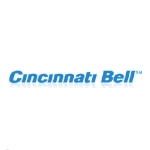 More than three quarters (76%) of Cincinnati Bell revenues will come from the enterprise market assuming the company completes two key acquisitions announced today, including incumbent telco Hawaiian Telcom and IT solutions provider OnX Enterprise Solutions. The Cincinnati Bell Hawaiian Telcom, OnX acquisitions are the latest example of a traditional telco seeking to gain a stronger enterprise focus through a strategic acquisition.
The acquisitions represent "the beginning of Cincinnati Bell's journey to becoming a stronger, more diversified business," said Cincinnati Bell CEO Leigh Fox on a conference call announcing the acquisitions today.
Currently Cincinnati Bell gets 69% of its revenue from the enterprise market and Hawaiian Telcom gets 60% of its revenues from the enterprise side, according to a presentation shared with conference call participants. The anticipated increase to 76% apparently will result from the acquisition of OnX, which is totally focused on the enterprise.
The increased emphasis on the enterprise will put Cincinnati Bell on par with several other companies, including CenturyLink and Windstream, that have undertaken acquisitions to gain increased focus on that market.
Fox said the increased focus on the enterprise will put Cincinnati Bell in a good position to capitalize on two key trends that he sees in that market – including an explosion of data demand driven by mobility and the Internet of Things and the migration of business data and services to the cloud.
Cincinnati Bell Hawaiian Telcom Strategy
Cincinnati Bell was attracted to Hawaiian Telcom because the two companies had similar cultures and investment strategies, Fox said. Both companies have invested in upgrading their networks to fiber and Fox sees an opportunity to gain economies of scale as the combined company continues to pursue that strategy.
Cincinnati Bell's current annual revenues are about $1.2 billion, but they will jump by about $600 million as a result of the OnX acquisition and by an additional $400 million as a result of the Hawaiian Telcom acquisition. The Cincinnati Bell OnX acquisition is expected to close by the fourth quarter of 2017 and the Hawaiian Telcom transaction is expected to close in the second half of 2018.
The terms of the transactions value Hawaiian Telcom at approximately $650 million and value OnX at approximately $201 million.
Other noteworthy aspects of the deals announced today:
Cincinnati Bell will gain access to 50 data centers through the OnX acquisition, including four that it will own outright. Cincinnati Bell previously spun off its own data centers into a separate company—Cyrus One.
The Hawaiian Telcom acquisition will bring 2.6 TB of trans‑Pacific fiber cable capacity into the Cincinnati Bell fold, which Fox said will put the company in a good position to pursue growth opportunities in Asia.
Financial details of the Cincinnati Bell Hawaiian Telcom and OnX transactions can be found in this press release.