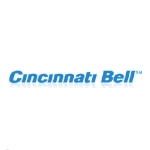 Cincinnati Bell anticipates deploying fiber-to-the-home to 70% to 80% of its base, said the company's treasurer Chris Elma at the Morgan Stanley Leveraged Finance Conference yesterday, which was also webcast.
"We look at the cost to pass homes," said Elma. "We look at penetration, revenue, churn… and the demographics of the neighborhood. We think we can get to 70% to 80% of our base… with the return profile we're looking for."
Deployments will be "success-based," said Elma, using jargon that has become quite common in the telecom industry to reference deployments with a strong possibility of quickly generating an appropriate return.
Cincinnati Bell FTTH
Cincinnati Bell uses its FTTH network to deliver a multi-play service bundle similar to Verizon's FiOS service, which it markets under the name Fioptics. Using that infrastructure, the Cincinnati company has begun offering gigabit service in some areas.
Like other companies that originated decades ago as phone service providers, Cincinnati Bell has shifted its focus to the business market and to residential broadband as its traditional business declines.
Revenues from strategic operations representing its new focus now comprise 55% of Cincinnati Bell's total, noted Elma. That's a substantial increase from 2012, when the percentage was considerably smaller.
Cincinnati Bell has involved into a two-sided business, said the company's chief financial officer Leigh Fox at a different conference on Tuesday.
"One side looks a lot like Google Fiber," said Fox, in a reference to the company's FTTH business. The other side, focused on the business market, looks like TWTelecom, he said, referring to the business-focused competitive carrier that has deployed considerable metro fiber. Fox made his remarks at the Stephens Spring Investment Conference, which also was webcast.
Some data points provided by Elma back up Fox's comments. Elma noted, for example, that Cincinnati Bell has four times more fiber assets than its nearest competitor.