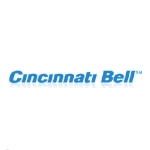 Calix chalked up a key customer win this week, with Cincinnati Bell announcing that it will use the Calix C7 multiservice access platform to support expansion of its multi-play Fioptics offering. The announcement illustrates what a key initiative Fioptics has become for Cincinnati Bell (CBT), which plans to use the C7 to support plans to nearly double the Fioptics marketable area. The plan calls for passing an additional 70,000 homes—and after completing the expansion, more than 150,000 homes in southwestern Ohio and northern Kentucky will have the option to use Fioptics services.
"Calix provides us with a tight product and technology fit, and simplified business and support model," said Jeff Carr, chief technology officer at Cincinnati Bell Telephone, in the announcement.
The announcement also noted that the network expansion will "leverage existing fiber pulled deep into CBT's access network and very high-speed digital subscriber line 2 (VDSL2) technology."
The statement illustrates an important change in CBT's multi-play strategy. Initially Cincinnati Bell modeled its Fioptics offering largely after Verizon's FiOS offering, using GPON fiber-to-the-home and delivering video services using an RF overlay.
But more recently CBT has moved away from an FTTH platform, instead relying on a mixture of fiber and copper facilities for service delivery. In addition, the company has moved away from an RF overlay to a pure IPTV approach.
On a recent earnings call, Cincinnati Bell Communications President Ted Torbeck noted that the new approach enables the carrier to pass twice as many homes for the same cost. The company apparently hasn't ruled out the return to a GPON strategy at some point, however, as this week's announcement notes that the Calix C7 can support GPON in the future.
CBT plans to deploy C7 software release 7.2 in its network. In addition to a "pure IP video model," that software also supports other new features such as link aggregation based on the 802.3ad standard.
Cincinnati Bell has been able to gain substantial market share with Fioptics. As of late 2010 when the company had an addressable market of 70,000 homes, the company had gained a take rate of more than 30% in a short period of time. As of the end of second quarter 2011, the carrier had passed 90,000 homes. Of these, 34,000 were taking Fioptics entertainment services, 33,000 were taking Fioptics data services and 26,000 were taking Fioptics voice.