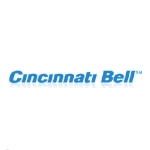 Cincinnati Bell will accelerate its fiber deployment plans and will target deployments based on expected customer lifetime value (CLV), said company executives at Cincinnati Bell Investor Day today. The event also was webcast.
The Cincinnati-based telco now aims to deploy fiber to between 70% and 80% of Greater Cincinnati by 2016.  Approximately 70% of those targeted will get fiber-to-the-home, while 30% will get fiber-to-the-node. As of last year at this time, the company had made its Fioptics fiber-based services available to 30% of its addressable base and was adding an additional 10% each year.
Executives emphasized the idea that deployments would be "success-based," meaning they would only deploy fiber where they saw a clear path to profitability.
Fioptics Expansion Plans
Cincinnati Bell's CLV data, based on an analysis of customers who already have Fioptics available to them, aims to maximize the company's success rate. Key variables studied were average revenue per user (ARPU), penetration (or the percentage of potential customers in an area taking service) and churn.
Using this information the company divided customers into 10 different categories. The "Early Adopter Elite," for example, has high ARPU, high penetration rates, low churn – and the highest CLV. "Young Startups," on the other hand, have low ARPU, low penetration rates and high churn – and one of the lowest CLVs.
"We can target demographics down to the home level . . . to predict the return," said Cincinnati Bell Chief Financial Officer Leigh R. Fox at today's event.
CLV data will help the company determine not only where to deploy fiber, but which areas will get FTTH and which will get FTTN – and what marketing method (call center, door-to-door, etc.) will be used.
A Window of Opportunity
Cincinnati Bell also hopes to capitalize on what Fox called "natural disruption" as its cable competitor Time Warner Cable is occupied with its plan to be acquired by Comcast. "We think we have a unique opportunity in the next 24 months to capture share," Fox said.
To support the Fioptics expansion, Cincinnati Bell plans to increase its capital spending from 15% of sales in 2014 to 27% in 2015 and 25% in 2016, dropping back to a 14% level in 2017. When the fiber build-out is complete, "we should be able to spend less [money on ] maintaining the network," Fox said.