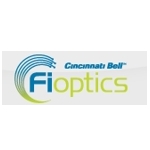 Cincinnati Bell has quickly achieved substantial customer gains for its Fioptics service, a fiber-based multi-play offering targeting the residential market. Launched with little fanfare last year, Fioptics now claims 25,000 customers, according to an announcement issued by the carrier yesterday.
According to the announcement, Fioptics is available to 70,000 households, which yields a take rate of more than 30%. That's an impressive number for a metro-based carrier, especially considering that a substantial number of customers have had Fioptics available for less than a year. According to the company's most recent earnings report (from third quarter 2010) only 41,000 homes had Fioptics available to them as of year-end 2009.
Fioptics is quite similar to Verizon's FiOS offering, in that it is based on GPON and uses RF over fiber to support video services. Cincinnati Bell also seems to have modeled its Fioptics pricing based on FiOS, with both companies currently offering a price of $89.99 for the first year for a bundle of video, data and voice service. (At that price, Verizon offers data service of 15 Mb/s downstream, while Cincinnati Bell offers its 10 Mb/s downstream service in its $89.99 bundle.)
Yesterday's announcement touts 325 channels, but as of 3:45 ET on the day of the announcement, their web page says "over 225 channels." Both of those numbers are lower than the 340 channels offered by Verizon, however.
In its local market, however, Cincinnati Bell's competition isn't Verizon but traditional cable and satellite companies—and in that environment, the carrier's efforts to continue to enhance its offering will be critical to boosting its take rate above 30% of homes passed. In yesterday's announcement, Cincinnati Bell also said it plans to "steadily expand Fioptics coverage as it completes necessary network upgrades."