Sponsored Content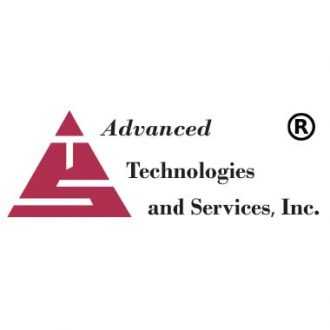 Advanced Technologies and Services (ATS)
Advanced Technologies & Services, Inc. (ATS) is a private tech company specializing in telecommunications and broadband data analytics, network integrity, automation, and regulatory solutions. Since its inception, ATS has worked with dozens of North American telecom and cable companies ranging from the largest Tier 1 companies to leading cable providers, to some of the smaller CLECs.
With the recent push for broadband expansion, competition between providers in previously uncontested areas has been quickly increasing, partly due to government funding initiatives. Every small to mid-sized provider is aware that competition can impact their customer base in the near future, but many still don't have a way to proactively use their data to prevent this.
New approaches to broadband data have allowed analytics to become more useful and available to all types of providers, big and small. Many ISPs are taking the necessary steps to turn their data into meaningful analytics, while others are playing catch up to not fall behind.
In this post, we'll go over the ways we've been able to leverage data to help providers with churn and marketing support and detect fraud using analytics.
Churn Mitigation and Sales Strategies
Keeping customers happy to prevent churn is one of the most important aspects of a successful communications business. Once you lose a customer, the odds of getting them back is unlikely.
Every communications provider has access to a gold mine of data. Most of the data being collected includes demographics, usage, and even visitation habits across the web. It does not always identify who is looking at what in specific terms, but a deeper look into customers' habits can be an early warning system for their likelihood to churn.
Communications data in the form of CDRs, IPDRs, and SMS have given us the ability to reliably identify customers that have a higher likelihood to churn and give providers the ability to aggressively engage them to improve retention.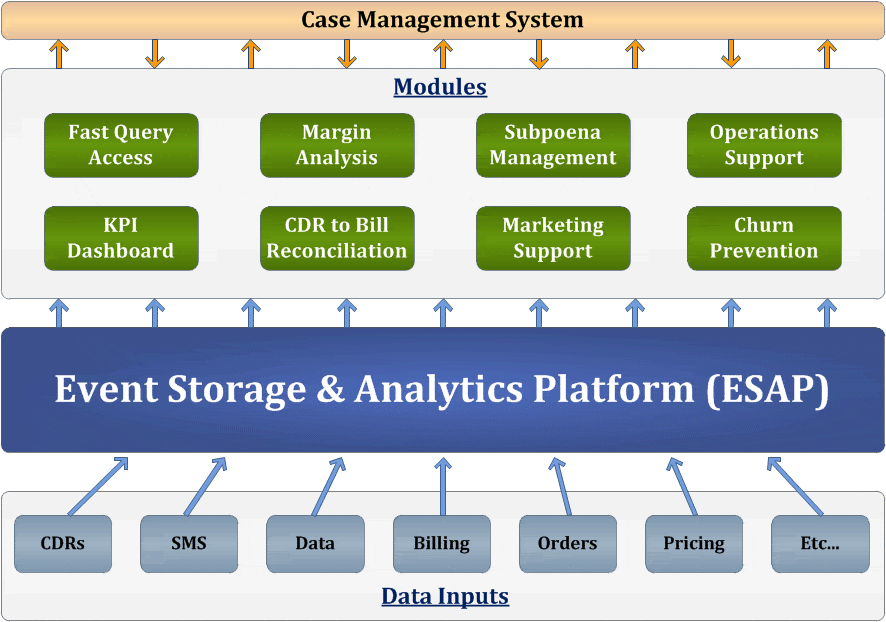 Some of the parts of our methodology include:
Churn Behavioral Monitoring
Customer Risk Flagging
Targeted Marketing Support
An example of how we leverage usage data is by identifying customers that aren't on the correct plan package for the amount of data they're using.
For example, we've been able to uncover 'data hogs' that are constantly going over their limits each billing period. On the other end of the spectrum, there are also customers who are on expensive data intensive plans that are only using a fraction of what they're paying for. At first glance, this might seem good for the provider. However, we've found that those most likely to churn are usually in either of these two groups.
Customer calling and IP records allow us to see exactly who isn't averaging the correct usage for their current plan. By ensuring customers are on the correct plan, carriers are able to decrease churn rates and enhance their overall customer experience, one customer at a time.
Fraud Detection
Customer data and billing records can also easily detect fraud by spotlighting anomalies in a customer's usage patterns.
Examples of reports that have proven helpful to communication providers:
Unanswered Calls
Unusual Customer Usage by CIC Code
Usage on Originating NPA
Usage by Service Type
These anomalies may highlight everything from current/pending operational issues to significant changes in customer usage to fraud.
Conclusion
Usage data can uncover a wealth of information that can give providers the edge in customer satisfaction and streamline network operations.
With that said, in-house analytics isn't always possible for smaller providers, where it might be easier and cheaper to outsource their analytics to a vendor with the experience to utilize their data to answer important consumer questions.
If you're interested in learning more about our Event Storage and Analytics Platform (ESAP) modules, get in touch with us today.