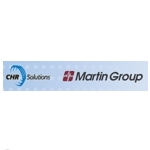 CHR Solutions and Martin Group have announced a merger that will create a consulting powerhouse in the telecom and IT industries. The new company will retain CHR Solutions as a company name and will be headquartered in Houston, Texas. The combined company will have 14 offices in eight states and over 425 employees. Terms of the deal were not disclosed.
CHR says the combined company will service 800 clients in all 50 states, as well as have a small international presence. Current CHR chairman and CEO James Taylor will retain that title for the merged company. Current Martin Group CEO Jim Odom will now be president of the company's software solutions business unit. Both CHR and Martin have a long legacy in the independent telco space.
Merger and acquisition activity in the tier 2/3 telco space has picked up its pace recently, particularly among larger telcos including CenturyTel, Embarq, FairPoint, and Frontier. It's probably not a coincidence that CHR is looking to grow in parallel to this service provider M&A activity. Some of the same principals of economy of scale apply to the consulting community, especially if they intend to chase some of the bigger players that are now forming. CHR made a smaller acquisition of Hutchins & Wunnenberg Engineering back in 2008. They now appear to be forming a consulting firm with enough scale to meet the needs of multiple communities including smaller tier 3 carriers, larger tier 2 carriers, and enterprise IT clients.