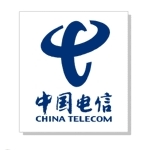 In what is a great example of the dynamism of the U.S. telecom market, China Telecom announced they intend to launch a wireless MVNO service in the U.S. China Telecom is the largest incumbent Chinese telecom provider with 194 million fixed-line telephone subscribers, 62.36 million mobile (CDMA) subscribers, 61.75 million broadband customers, and 670K total employees (as of 2009).
Bloomberg reports (via DSLReports.com) that the China Telecom U.S. MVNO venture will initially target Chinese-Americans and frequent travelers between the two countries. Handsets used on the MVNO will have two lines – one for the U.S. market and one for the China market. But it may not end there.
Should the service prove to be successful, China Telecom is not ruling out building their own wireless network here in the U.S. and expanding their scope. "If the service is growing fast, maybe we can set up our own infrastructure," said Donald Tan, president of China Telecom Americas, in an interview with Bloomberg. "The money is no big problem for us."
It's not entirely clear what U.S. carrier China Telecom intends to partner with for the MVNO. But a few names may come to mind including LightSquared, Clearwire, and maybe even Sprint.
Like most multi-national telecom carriers, China Telecom already has a presence in the U.S., operated through their American subsidiary China Telecom Americas. They offer inter-connection and data services targeting other carriers and large enterprise customers. They recently opened a data center in Los Angeles.
They have clear aspirations to grow their business in North America, with the U.S. being their center of operations for the region. "We want some acquisitions in the U.S. and other countries on this continent," Tan tells Bloomberg. "It's a very quick way to growth."