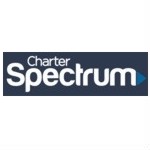 Earlier this summer, Charter unleashed its 'Summer of Gig' promotion which promotes Spectrum gigabit broadband expansion across the cable MSO's footprint. Yesterday, the company announced gigabit availability has expanded to 6 million additional residential and business locations.
Over two dozen markets are impacted. They include: Tampa-St. Petersburg, Fla.; Buffalo, N.Y.; Columbia and Myrtle Beach, S.C.; Madison, Wisc.; the Rio Grande Valley in Texas; and parts of the greater Atlanta and New Orleans regions, among others.
This latest expansion builds on 4 million additional locations that became Spectrum gigabit capable back in June. Charter now reports Spectrum gigabit service is available to 70% of their footprint.
By my math, this latest addition makes the service available to approximately 33 million homes and businesses. Charter says the DOCSIS 3.1-powered broadband service will be available to their entire 41 state footprint by the end of 2018.
New York Woes
Their Buffalo, N.Y. market is included in this latest expansion, but the state of New York has become a problem for Charter. The New York public service commission (PSC) recently sanctioned Charter and revoked their approval of Charter's acquisition of Time Warner Cable properties in the state, citing missed buildout conditions and false advertising.
Back in late July, the New York PSC gave Charter 60 days to cease operations in the state and transfer them to a successor company.
Charter responded and said they would halt airing the advertisements in question and will work the New York PSC to resolve their concerns. Charter serves approximately 2 million customers in the state of New York.