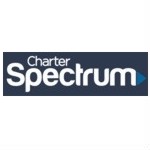 Broadband provider Charter Communications, which markets service under the Spectrum brand, has changed home security equipment suppliers – and generated some ill will in the process. Is it merited? That depends.
According to the Charter/Spectrum website, the company has stopped selling its Spectrum Home Security service and will no longer support existing systems as of February 5. As an alternative, the company now has a deal with Amazon for home security equipment from Ring, a home security platform that Amazon purchased.
Why Some Customers Are Angry
The problem, according to a report from Slashgear is that the Spectrum Home Security hardware "can't be used with other existing smart home platforms, meaning all of the gear will be completely useless by the start of next month." A report from Gizmodo says that "while some of the devices may continue to function on their own, customers will soon no longer be able to access them using their mobile devices, which is sort of the whole point of owning a smart device."
One Charter/Spectrum customer told a local media outlet KSBY that the company refused to credit him for the $900 that he spent on his system. Instead, the customer was offered a Ring system for free if he committed to a year of monitoring for $340.
It's important to note that the KSBY report doesn't state what the customer was paying for monitoring previously. If it was something close to $340, perhaps that's not such a bad deal for the average customer that bought a basic Spectrum Home Security system. The basic Spectrum Home Security system included one touchscreen, two wireless door/window sensors and a wireless motion detector. According to the Ring website, Ring's package for Charter/Spectrum includes a base station, keypad, three contact sensors, a motion detector and a range extender — certainly comparable to the previous offering, perhaps a bit more complete.
The problem for the customer who talked to KSBY, apparently is that he bought a lot of add-ons, which wouldn't be included in a basic system. It sounds like he would be better off finding a different company to monitor his system and provide remote smartphone control.
The news reports suggest this isn't possible, but I find that a bit hard to believe.
Other Options for Jilted Customers?
Considering that the bulk of the profits for security companies is in the monthly fee for monitoring and/or cloud connectivity, security dealers have a strong incentive to provide service to customers that already have systems, thereby avoiding the cost of new equipment and, in some cases, installation costs. To do an account "take-over" a dealer might have to replace the central controller (referred to as a "touchscreen" in the Spectrum Home Security system and as a "base station" in the Ring description). Alternatively, some manufacturers offer add-on devices to retrofit an existing controller.
If there's not already a solution along these lines for jilted Spectrum Home Security customers, I suspect there will be soon, as manufacturers would have a strong incentive to develop one – particularly considering that Charter/Spectrum has been a major player in the home security market.
Readers may recall that Spectrum was formed through the merger of Time Warner Cable, Bright House and Charter – and as of 2017, Time Warner Cable alone was one of the 10 largest players in the market.
The OTT Analogy
As a final note, Charter/Spectrum probably doesn't care whether it loses business from the likes of the customer who complained to KSBY, figuring that he is likely to continue to use Charter/Spectrum for broadband connectivity. Nevertheless, it would seem to have been a nice goodwill gesture to offer him credit toward future service.
That could be a bitter pill to swallow, however, as it isn't clear how much money, if any, Charter/Spectrum is making on the Ring deal. I found the deal on the Ring site, not the Charter/Spectrum site, and it appears to be equivalent to a broadband provider discontinuing its own video service and instead, advising customers to use an over-the-top video offering.