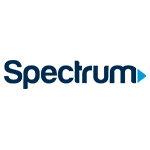 In what it refers to as "the summer of gig," Charter Communications announced the expansion of Spectrum gigabit service to more than 4 million new homes in a dozen new markets, including Cleveland; Erie, Pennsylvania; Orlando, Florida; and Toledo, Ohio.
The additions make Spectrum gigabit available to a total at more than 27 million homes, which the company says is past the midpoint for its goal of making the services available to its entire 41-state footprint. Additional launches are expected by Labor Day.
Charter Spectrum Expansion Initiatives
Earlier this week, Charter Communication's Spectrum announced an expansion of its Enterprise TV portfolio, including:
Fiber Connect Plus TV, an HDTV video programming service delivered over fiber that supports channel insertion.
Set-Back Box TV, which provides a customizable video service via cable, which is then distributed to slim, compact set-back boxes that are mounted behind each television.
SpectrumU TV, a video streaming service for live TV, with local channels and regional sports networks, interactive program guide and an on-demand content library.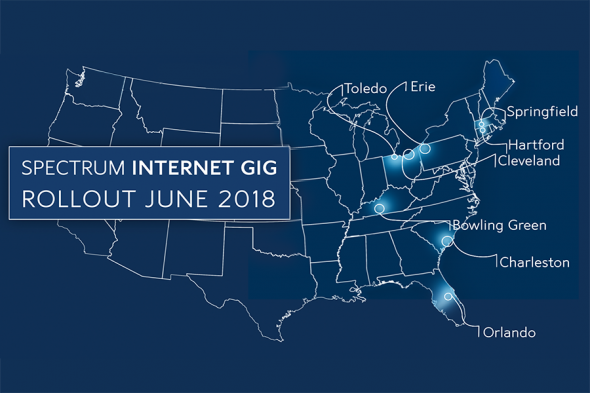 Earlier this month, we reported that Charter would offer its Spectrum pay-TV service as an app on Apple TV later this year. The Apple TV Charter app is designed to provide access to the Charter lineup to nearly 50 million households.
The latest announcement builds on Spectrum's fiber investment that we reported a month ago. Spectrum Enterprise's fiber investment will exceed $1 billion for 2018 –the second year that unit of Charter Communications has received investment dollars exceeding $1 billion. The investment by the company will primarily be used to increase the density of its national fiber network. It also will finance new tools, training and client services.
The investment will add to Spectrum Enterprises' national fiber ring, which now has almost 200,000 fiber-lit buildings in 41 states and adds an average of 50 buildings daily.
In the most recent announcement, Charter added that small and medium-sized firms can get Spectrum Business Internet Gig in every market where gig is available to residential consumers. The service includes features like WiFi for lobbies and customer waiting areas, custom domain and email addresses, and cloud backup and security software.