Gibson Technical Services has been selected by Charter Communications to build out 8,600 miles of full service construction across Louisiana, Alabama and North Carolina in an initiative partially funded by the Rural Digital Opportunity Fund (RDOF) program.
Gibson, a subsidiary of Orbital Energy Group (OEG), will begin work immediately. The project is expected to take five or six years to complete.
Today's announcement references the "$5 billion investment" Charter intends to make on it's rural expansion, which will be partially offset by the $1.2 billion the operator provisionally won in the RDOF auction. RDOF has a total budget of $20.4 billion over a ten-year period to help expand rural broadband, with disbursements awarded through a two-part reverse auction.
Charter, the biggest RDOF winner measured by the number of locations served, said that it will bring speeds as fast as 1 Gbps to 1 million locations in 24 states.
Orbital Energy Group mainly operates in the energy sector, though it also owns a company called Orbital Telecom Services.
"We are grateful for the confidence that Charter has shown in our abilities and look forward to continuing our long-standing working relationship," GTS CEO Mike McCracken said in a press release. "GTS is committed to helping its customers improve their delivery infrastructures, and these broadband services will provide a reliable, cost-effective expansion to this client's already extensive network."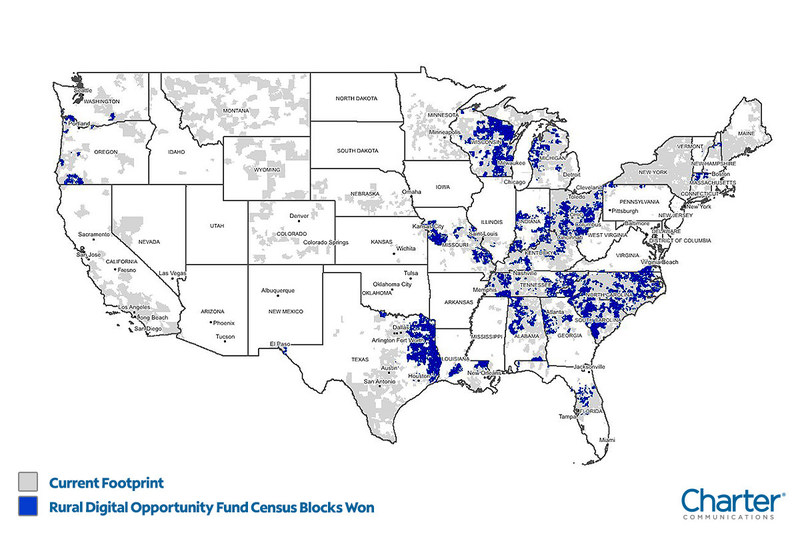 Charter currently has three quarters of a million miles of infrastructure and will see that increase by 120,000 miles when its RDOF buildout is completed, a process that will span eight years, the company has previously reported. When completed, the operator's RDOF locations will comprise about 2% of Charter's total passings.

Charter, which serves about 31 million customers in 41 states through its Spectrum and other brands, said in May that it will charge the same price for broadband service in RDOF-funded rural and metro areas.