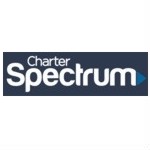 Charter recently has been touting its investment to bring broadband to unserved rural areas. A corporate blog post yesterday suggests the cable MSO may anticipate using a mixture of wireless and wireline technology for that strategy. In the blog post, the company advocated technology-neutral government policies toward broadband deployment.
"To deliver ubiquitous connectivity to our customers, we will rely increasingly on next-generation wireless technologies like 5G, and significantly improve and expand the reach of our wired broadband networks," yesterday's Charter blog post said.
"[I]t is important that the policies and regulations adopted don't favor one technology over another," the company added.
Charter Rural Broadband Strategy
In September, Charter said it was testing 4G LTE in the 3.5 GHz band, as well as fixed applications of 5G wireless technology in the 28 GHz band at "various locations" in the U.S. and would complete the trials by the end of 2017.
Today's blog post references current 5G testing in "a growing number of markets including Orlando, Florida; Reno, Nevada; Clarksville, Tennessee; Columbus, Ohio; Bakersfield, California and Grand Rapids, Michigan." The release does not indicate whether those tests involve fixed or mobile service and a Charter spokesperson did not immediately respond to Telecompetitor's request for clarification on that, but considering the context, it would appear that those tests involve fixed technology.
Also supporting that interpretation is Charter's comment that "current 5G technologies are not able to cover the long distances required to deliver broadband in many rural areas – particularly in places with a lot of trees and foliage."
The blog post goes on to say that Charter is currently conducting fixed wireless trials in the 3.5 GHz band but does not indicate the geographic area of those trials. In connection with those trials, Charter said it "believes fixed wireless access technologies at lower frequencies could be suitable for rural broadband providing wireline-like broadband connectivity and speeds."
On the wireline side, Charter's blog post today noted that the company has invested more than $23 billion to bring high-speed broadband to underserved and unserved communities, "including those in rural areas," and to increase the company's broadband speeds at no extra cost to customers. A video accompanying today's post describes how the company has brought wireline broadband to an upstate New York community that lacked such service before.
Rural Broadband Support
So why is Charter emphasizing rural investment and the importance of a technology-neutral approach at this time? The company also did not immediately respond to our request for examples of policy issues where technology considerations would be important, but I can hazard a few guesses.
The Universal Service Fund (USF) and Connect America Fund (CAF) normally are important policy areas when it comes to rural broadband, as those programs are helping to fund some deployments in high-cost areas. In administering those programs, the FCC has made an effort to be technologically-neutral, although anticipated rules for the upcoming CAF II auction are expected to favor lower-latency deployments – a rule that puts satellite broadband at a disadvantage. Telecom companies also have an advantage over cable or wireless companies in the areas they serve, as the USF and CAF programs essentially give telcos the first right of refusal for funding for those areas.
Traditionally cable companies haven't been very interested in USF and CAF and have not sought such funding, however. And the video accompanying Charter's post today suggests that hasn't changed, as the company boasts that it is investing millions in broadband in New York state "all at company cost" and "without tax-payer subsidies from the state."
The idea of being technologically-neutral could come into play with regard to the CBRS band, which includes the 3.5 GHz band that Charter has been using for fixed wireless trials. But open issues there pertain largely to fixed versus mobile wireless and small companies versus larger companies, rather than wireline versus wireless.
I'd be interested to hear if readers have some ideas about why technology-neutrality is so important to Charter. I will also post an update whenever I may hear back from them.