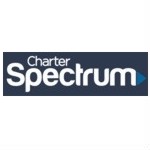 The New York Department of Public Service and Charter Communications have reached a proposed agreement to resolve a long-standing broadband deployment dispute. The agreement still must await a 60-day public comment period and must be reviewed and approved by the New York Public Service Commission (PSC). The Charter, New York broadband deployment dispute dates back to the cable company's 2016 acquisition of Time Warner Cable.
The New York PSC imposed broadband buildout requirements as a condition of acquisition approval and, according to the PSC, Charter repeatedly failed to meet those requirements, which had specific buildout deadlines.
The proposed settlement calls for Charter to expand its network to provide high-speed broadband service to 145,000 residences and businesses in upstate New York and to pay an additional $12 million to expand broadband to additional unserved and underserved locations. The 145,000 residences and businesses would have to receive service by by September 30, 2021, according to a statement released by the New York PSC.
Charter, New York Broadband Deployment Dispute
After first imposing $3 million in fines on Charter for missing broadband deployment deadlines, the New York PSC last July gave the cable company 60 days to cease operations in the state and find a buyer for its New York business, which serves two million customers. That deadline was subsequently extended, but the threat of being expelled from the state still hangs over Charter's head, according to a report from Multichannel News.
The conditions of the Time Warner Cable acquisition required Charter to upgrade existing broadband service in New York state to speeds of 100 Mbps statewide by the end of 2018 and to 300 Mbps by 2019. In addition, the cable company agreed to build out service to 145,000 unserved or underserved residences and businesses in the state within four years of the closing of the transaction.
According to the New York PSC, Charter missed interim buildout deadlines scheduled for June 18, 2018.
Charter attributed construction delays to utility pole owners. According to Charter, those companies were slow in approving applications from Charter to use the poles. But that argument apparently didn't sway the New York PSC, which said pole owners had processed tens of thousands of pole applications from Charter.
The $12 million additional investment that Charter has proposed to make would be a new buildout requirement not included in the initial conditions of the Time Warner Cable deal.