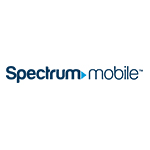 Charter unveiled Spectrum Mobile today, the cable MSO's mobile wireless service. The move has been expected for some time. The new Wi-Fi first mobile service looks to be closely following the Xfinity Mobile model, which was also expected.
Spectrum Mobile offers two plans: an unlimited data option for $45/month, or a by-the-gig approach for $14 per gigabyte (GB) of data, per month. Spectrum mobile matches Comcast's Xfinity Mobile pricing for unlimited, but does charge $2 more per gig than Xfinity's $12 per gig model, at $14 per GB.
Both services rely on Wi-Fi for both voice and data, but revert back to Verizon's network for coverage where quality Wi-Fi is not available. Spectrum Mobile's handset availability is pretty slim right now as well, with mainly Samsung Galaxy handsets in their portfolio. There are currently no iPhones available, but I expect that will change over time.
Comcast and Charter are closely connected on mobile. They recently established a formal operating unit that focuses on developing and operating backend systems for their respective mobile services. Both Comcast and Charter require their mobile customers to be Internet subscribers.
This is the cable industry's second big mobile push (Pivot Wireless being the first), and early indications suggest this is a better approach than past efforts. Morgan Stanley Research has gone so far to say that cable mobile efforts may end up taking half of all new mobile net adds by 2020. Xfinity Mobile counted 577K subscribers as of the end of 1Q18.