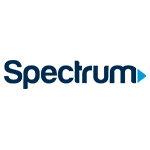 Today Charter announced it had expanded its Spectrum Internet Gig service to new markets, including Los Angeles, Dallas and Milwaukee. Charter gigabit has now been rolled out to approximately 23 million U.S. homes and the company expects to extend this service to most of its 41-state market by the end of the year.
Charter gigabit service is based on DOCSIS 3.1 technology. The company announced its first Spectrum gigabit speed locations in 2017, and established the high-speed connections in eight markets by the end of 2017.
"Spectrum's state-of-the-art, fiber-rich network allows us to deploy dramatically faster broadband speeds, including gigabit connections, broadly and rapidly," said Tom Rutledge, Charter Chairman and CEO, in a prepared statement. "As consumer demands for bandwidth and capacity grow, our world-class network is best-positioned to meet these demands, today and into the future."
Before long, a billion devices will have access to Spectrum gigabit speeds, the company added. Charter also noted that they've boosted the starting speed of Spectrum Internet to 100 Mbps in an additional 130 communities, providing a speed bump to those customers without additional charge. Spectrum Internet now offers 100 Mbps tiers to 99% of their footprint, the company announced.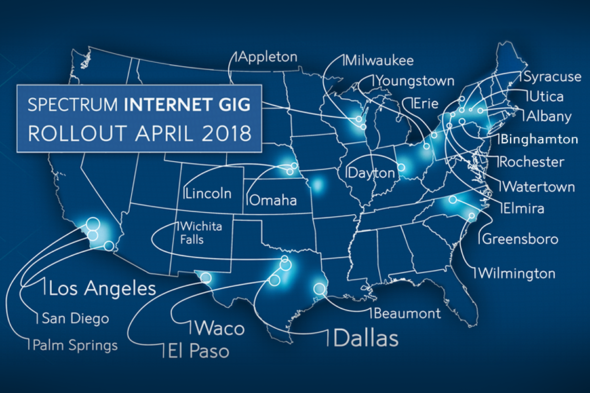 Gigabit service is becoming table stakes for large wireline service providers, and the cable industry is fully on board. Fellow cable MSO Comcast announced this week that gigabit service is now available to 90% of its footprint. Where Verizon and AT&T have FTTP availability, gigabit tiers are also available.
What's lacking is a clear understanding of consumer response to this gigabit availability. Very few service providers reveal the take rates for gigabit services. Comcast did reveal that 75% of their residential base takes a 100 Mbps or higher tier.