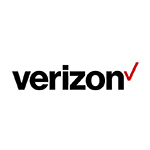 Verizon hasn't made any major strategy changes despite the COVID-19 pandemic, based on comments made by the company's CFO and executive vice president Matt Ellis on an online financial conference today.
While the pandemic might be expected to create deployment delays, Ellis said Verizon hasn't changed key deployment targets, such as the one that calls for the company to have its 5G Home fixed wireless service in 10 markets by year-end. The company currently has five such markets, including the four originally launched and Chicago, which was added subsequently.
"We're very much on track with that plan," Ellis said.
The company has been waiting for Qualcomm next-generation chipsets, which have now found their way into some mobile devices and should be available in 5G fixed wireless customer premises equipment (CPE) later this year, Ellis said.
Verizon "will start rolling out more aggressively once we have the longer-term CPE in place," said Ellis.
He added that "we're absolutely as excited about the 5G Home opportunity as we've been."
Verizon 5G Strategy Changes
Moffett Nathanson financial analyst Craig Moffett asked Ellis whether Verizon's emphasis on mobile 5G deployments in the millimeter wave band made sense amid the COVID-19 pandemic, considering that the company has been rolling that service out in high-density areas such as stadiums and urban business districts – a concern Moffett has raised before.
Ellis' response was somewhat tangential.
"We're excited about all the functionality that comes with 5G but you will only get [5G benefits] if you have enough spectrum and the only place to get spectrum is [with] millimeter wave," he said.
Verizon's focus, he said, has been on "how do I deliver 5G in a way that brings all the functionality." The company wants to ensure that it can support all potential use cases that customers may want, he added.
While Ellis acknowledged that COVID-19 is putting a brake on business telecom spending, he still sees strong interest in 5G.
"Businesses understand that they will have to keep getting more and more efficient" and "5G is a way to make them more efficient."
He noted, for example, that Verizon is working with Corning on smart factory initiatives.
While COVID-19 has kept people at home and driven them to consume more video content, traditional linear video subscriptions have decreased during the pandemic. Accordingly, Moffett asked Ellis whether Verizon has any plans to discontinue its Fios video offering.
Here, too, Ellis talked about a Verizon strategy of staying the course.
"When we give consumers choices, we end up with a good result," he said.
Ellis made his comments at the MoffettNathanson Media and Communications Summit, which was an online event this year.