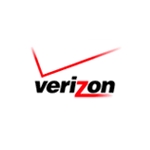 Verizon plans to launch an ad-supported mobile video offering this summer that will not count against a customer's monthly data allotment, said Verizon Executive Vice President and Chief Financial Officer Fran Shammo at an investor conference today. Also this summer Verizon plans to launch a multicast mobile video offering, Shammo said.
Shammo made his comments at the J.P. Morgan Global Technology, Media and Telecom Conference in Boston, which was also webcast.
The Ad-Supported Offering
"It's not necessarily new content but it is different content," Shammo said of the video that will be included in Verizon's ad-supported model. He also noted that "it's not just OTT and an advertising model."
Instead, he said it will include "live real-time content" such as live events, sports, news and "Millienial-type content that you don't necessarily get with linear" TV.
The target market, he said, is "everyone." But he added that the company is "obviously more focused" on younger people in the Millennial generation and on those who do not have a traditional pay TV subscription.
Underlying Verizon's ad-supported mobile video offering will be ad insertion technology that the company is acquiring through its purchase of AOL. Shammo noted that Verizon has been assembling the pieces it needs to support its mobile video strategy, including creating Verizon Digital Media. "The piece we were missing was the… technology platform to insert the advertising. That's what drove us to AOL," Shammo said.
Shammo noted that some mobile offerings are basically an extension of the customer's pay TV subscription and simply "take content in the home outside the home." But with the ad-supported offering, Verizon is "going for rights to content outside the home that has nothing to do with the home."
Multicast and Other Verizon Mobile Video Plans
Verizon's multicast offering also will focus on live events and will support a pay-per-view approach, Shammo said. Multicast technology, he said, will allow the company "to deliver a live event to millions of customers extremely efficiently through our network."
He cautioned, however, that it will take a while for the multicast offering to catch on because it will require special handsets and it will take time before a large percentage of customers have appropriate devices.
A third "flavor" of video that will be part of Verizon's summer plans will be more on-demand content, Shammo said – "more of what you want to watch when you want it."
Asked about Verizon's recent launch of a pared-down pay TV offering, Shammo also noted that Verizon may continue to experiment with new video bundles on the traditional subscription TV front. He noted that in the past the company experimented with different product packages, including some aimed at getting people to consume more TV and less broadband, while others emphasized more broadband and less TV.
Most customers took more broadband, Shammo said.