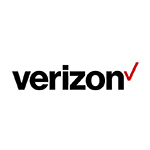 Verizon 5G plans include a fixed gigabit wireless target market of 30 million homes, said Matt Ellis, Verizon chief financial officer, today. The estimate is based on what Verizon has learned about 5G propagation at millimeter wave frequencies in trials conducted in several markets this year.
The 30 million homes are outside markets where Verizon has deployed FiOS service using fiber-to-the-home, Ellis said. The company expects to build out 5G fixed wireless service "over the next few years," he noted and as take rates rise, the service should be "significant to financials" within two to three years.
Verizon 5G Plans
As Ellis explained, the industry previously had little or no experience with millimeter wave frequencies – the frequency bands that are expected to support the highest 5G speeds, albeit over relatively short distances. Results in Verizon's 5G fixed wireless trials at those frequencies have exceeded expectations, Ellis said, with the company achieving gigabit speeds over distances as great as 2,000 feet.
He noted that the technology doesn't need direct line-of-sight and that coverage extends at least 20 floors high, making the technology well suited to many multi-dwelling units.
Verizon expects to offer 5G fixed wireless as a stand-alone offering or in combination with voice and video, according to Ellis. He noted that some potential customers may currently purchase broadband and video from the same provider and will want to switch both services.
The video offering "won't be traditional linear" video but instead will be delivered over the top, Ellis said. He declined to provide additional details but said they would be coming.
In some areas, at least, Verizon will be an insurgent provider, Ellis said, implying that the 5G fixed wireless target market includes areas outside Verizon's local service footprint. He added, though, that some people in those areas are already Verizon wireless customers and "we will look to add a 5G product to them."
Just last week, Verizon said it would launch commercial 5G fixed wireless in three to five markets in 2018, beginning with Sacramento.
Ellis reiterated that fixed wireless is just the first use case for 5G. Verizon also sees opportunities to offer mobile and IoT services using 5G technology.
Ellis made his comments at the UBS Global Media and Communications Conference, which was also webcast.