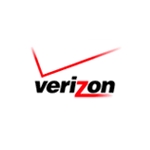 Verizon plans to offer an in-home router that will support WiFi connectivity at speeds up to 300 Mbps beginning this summer, said Verizon Chief Financial Officer Fran Shammo at the Jefferies 2014 Global Technology, Media and Telecom Conference today.The device supporting Verizon 300 Mbps WiFi is proprietary, Shammo said, and is expected to drive increases in subscriber broadband speeds as end users consume more bandwidth within the home.
Verizon also plans to phase out set-top boxes, Shammo said. Beginning this summer, the company will provide video customers with a single video media server per home and will distribute video content in IP format. "We will deliver everything through IP to FiOS," said Shammo. Customers "won't need a set-top box," he said. "For televisions that are not IP capable, we will have an attachment."
The new approach will cut installation time 50%, Shammo said. Installers will attach the media server to the optical network terminal and won't have to test coaxial cables, he noted.
New mobile video offerings
Shammo also highlighted video opportunities on the mobile side.
Verizon is working on an offering that will enable end users to see sports events streamed to their wireless device – even if the user does not have a linear video subscription, he said. Shammo noted that Verizon's content costs will double when such content is not purchased as part of a linear TV offering. But apparently the company doesn't see that as a deal breaker.
Verizon anticipates using wireless multicasting to provide 24 hour programming to wireless devices, Shammo said.  There is an "ecosystem that can be created around content that doesn't disrupt the linear TV model," he said.
30% of customers won't get FiOS
Other notable comments from Shammo on today's call:
Verizon doesn't see over-the-top video delivered over the Internet as a major threat because as such offerings catch on, customers will need higher broadband rates – and broadband-only service is highly profitable for Verizon because it doesn't entail any content costs.
Thirty percent of Verizon's landline customer base will not be upgraded to FiOS. "We will harvest and keep them as long as we can," Shammo said.
Verizon continues to move customer from copper to fiber – apparently even if they do not subscribe to FiOS. As a result, he said the company's repair rate is really starting to decrease. Even with the severe weather in the Northeast this winter, the company's repair rates were down.
Shammo also highlighted Verizon Digital Media Services – a business unit the company has developed over recent years, in part through acquisitions. Verizon has assembled the technology to streamline the insertion of ads into digital content, he noted. "It sets us up to take advantage of whatever the ecosystem brings to us," he said.