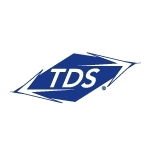 TDS Telecom fiber take rates are exceeding expectations in the 28 markets where the company has deployed fiber to support broadband service at rates up to 1 Gbps, said Vicki Villacrez, chief financial officer for the company, in a presentation at a financial conference yesterday. These take rates helped drive an overall 14% growth rate in the company's broadband connections in the company's fourth quarter 2016 results.
About 22% of TDS service addresses have broadband service over fiber available to them, Villacrez said. Those include the some of the company's "most attractive" markets, where it faces competition from cable, she noted.
"We've been very careful about where we deploy [fiber] on a neighborhood by neighborhood basis, where the demographics are" most favorable, she said.
TDS also has completed a planned buildout of TDS TV, the company's IPTV offering, to 26% of its service addresses, according to Villacrez.
One particularly notable result that Villacrez referenced was that 97% of customers who subscribe to TDS TV take a bundled triple play offering. And in some markets, TDS's bundled offering helped drive overall growth in VoIP services – a relatively rarity in today's market.
TDS Telecom Fiber
Currently TDS has no further plans to deploy fiber to the home, Villacrez said. The company does have cable network infrastructure in some mark
ets, which saw 6% growth. And In some "mid-tier" markets where the company has not deployed FTTH, it has been using copper bonding to support broadband speeds up to 50 Mbps.
Moving forward, TDS infrastructure deployment efforts will focus on areas for which the company received funding through the Universal Service Fund to cover some of the costs of bringing broadband to unserved and underserved areas of its local service territory. As Villacrez explained, the company will receive $75 million in A-CAM funding annually for the next 10 years.
A-CAM funding is calculated based on a cost model developed by the FCC and requires carriers to commit to more aggressive build out targets in comparison with staying on the traditional USF program. Previously TDS was receiving $50 million annually through that program.
TDS's total USF receipts will be as much as $82 million for 2017 because the company also will get some extra funding given to companies transitioning from the traditional program, Villacrez explained.
Villacrez made her remarks at the Deutsche Bank 2017 Media & Telecom Conference yesterday, which was also webcast.