Windstream is "uniquely positioned" to capitalize on business customers' shift toward SD-WAN connectivity, said Windstream CEO Tony Thomas yesterday. Windstream SD-WAN sales now represent more than 15% of the company's total sales – an accomplishment reached in the first year the offering was available, he told attendees at an investor conference.
Windstream launched SD-WAN in January 2017.
Windstream SD-WAN
SD-WAN enables businesses to shift traffic dynamically between multiple connections based on pre-programmed parameters and based on shifting network performance. Typically, at least one of the connections is a basic broadband internet connection, enabling the customer to save money by reducing the customer's reliance on costlier MPLS connectivity.
As Thomas explained, "the reality is SD-WAN can in fact ride on top of the MPLS network but it can also displace MPLS" and he sees some customers displacing MPLS.
For some network operators, this shift represents a threat, as the operators stand to see significant revenue and margin erosion. But as Thomas explained, "Windstream is uniquely positioned in regards to this transition from MPLS to SD-WAN because we are primarily an off-net MPLS provider, meaning we have to buy another carrier's fairly expensive Type 2 Ethernet pipe to make MPLS work in most instances. With SD-WAN we can leverage public IP broadband, which is orders of magnitude more cost-effective."
The upshot, he said, is that "because we don't have a large MPLS business, we can be very aggressive" in marketing SD-WAN service.
Thomas likened the shift from MPLS to SD-WAN to the previous shift in the wireless market from 3G to 4G.
"It's a fundamental shift," he said. With SD-WAN, he said, businesses have Layer 7 application layer visibility into the network.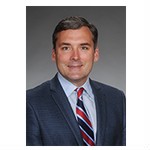 Asked about early adopters, Thomas said there are several key verticals and pointed to the example of a health care customer with a large hospital and 25 clinics. All the clinics are now connected with SD-WAN and multiple access methods, including cable and telco broadband and LTE.
"They can prioritize applications," Thomas explained. For example, voice might have top priority, followed by digital images used in diagnosing and treating patients.
Previously, each location had an Ethernet connection that cost $1,000 a month. The customer now pays $500 a month for SD-WAN.
Windstream currently has "lots of very large opportunities" involving SD-WAN in its pipeline, Thomas said. He also noted that when the company has an SD-WAN win, it is often able to add on sales of voice and security services. He didn't specify, but in referencing "voice," he likely was referring to the company's unified communications-as-a-service offering.
SD-WAN is "where Windstream can really stand out and be different in the marketplace," said Thomas.
Thomas made his comments in a question-and-answer session at the Morgan Stanley Technology, Media & Telecom Conference today, which was also webcast.