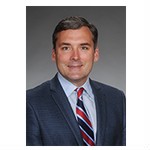 Windstream CEO Tony Thomas is bullish on software defined wide area networking (SD-WAN) and unified communications as a service (UCaaS). When Windstream's traditional local telecom service business began declining some years back, the company made the decision to shift its strategy toward the enterprise market. Windstream SD-WAN and UCaaS offerings will be key to growth in the enterprise market, Thomas said today.
"We think the ability to couple [UCaaS] with SD-WAN is going to be where this industry heads," said Thomas.
In support of its enterprise strategy, Windstream recently completed the acquisition of business-focused EarthLink, which according to Thomas, will bring valuable SD-WAN expertise into the Windstream fold.
To support its UCaaS plans, Windstream last month said it would acquire UC provider Broadview. That acquisition is expected to close in third quarter, Thomas said.
Windstream SD-WAN
Thomas described SD-WAN as an offering that can replace or work with the MPLS services on which enterprises traditionally have relied. SD-WAN offers several benefits over MPLS, including greater resiliency and the ability to prioritize certain types of traffic over others, Thomas noted.
SD-WAN typically relies on two or more types of last-mile connectivity, allocating traffic between them based on customer preferences, which are programmed into the system. Businesses can implement SD-WAN on their own by purchasing premises equipment and their own access links. But according to Thomas, most customers see it as managed service.
He told a story of visiting a business customer that was experiencing problems with its point of sale (PoS) system at the same time that employees were listening to streaming audio service Spotify. Prioritizing the PoS traffic using SD-WAN would be a simple way of addressing that problem, said Thomas.
EarthLink, he said, was six to nine months ahead of Windstream in offering SD-WAN and Thomas sees that offering "jump starting" Windstream's efforts in the SD-WAN market.
Thomas described UCaaS as a cloud-based enterprise communications offering that can be provisioned to customers in a matter of minutes versus the 60-120 days it would have taken to turn up equivalent service in the past.
Thomas made his comments at the J.P. Morgan Global Technology, Media and Telecom Conference, which was also webcast.