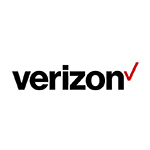 Stakeholders know that because small cells will have shorter range, operators will need a dense fiber network to support them. Verizon CEO Lowell McAdam yesterday offered a sense of just how dense that network will need to be. Verizon small cells and densification efforts are driving the deployment of 1700-strand fiber in Boston, where the company is undertaking a major network upgrade, McAdam told attendees at a Verizon analyst meeting, which was also webcast.
In comparison, he said, the company deployed six-strand fiber when it began deploying its FiOS landline broadband and internet service in the early 2000s. Verizon worked closely with its supplier Corning to get 1700 fiber strands in a single sheath, McAdam said, also noting that the company recently placed a $300 million order with another fiber supplier Prysmian.
"The largest fiber network in the country will be wireless" and will be operated by Verizon to provide backhaul and other types of connectivity, said McAdam.
In Boston, Verizon is leveraging fiber that will support small cells to also support an expansion of the company's FiOS offering and a smart city trial. Potentially the company could repeat that strategy in other markets as its wireless network densification continues.
"Placing fiber across the country" is a big opportunity, McAdam said.
Verizon Wireless Network Densification
Verizon wireless network densification will take several forms, including centralized radio access network (C-RAN) small cells, outdoor distributed antennas (ODAs) and others. In a video shown at the analyst meeting, a Verizon executive said capacity increased 400% in parts of San Francisco as the result of a C-RAN small cell deployment.
Small cells also will be critical to 5G deployments, as operators envision using higher frequencies than ever before in order to gain top data rates, with the downside that range will be less than at frequencies used to date. Verizon began testing 5G in late 2015, the company noted in another video. The company is using 11 cities as a 5G proving ground and in the next phase, the company is moving "beyond prototype to exact configuration," the company said in the video.
Verizon will continue to emphasize technological innovation because "high quality networks matter," said McAdam at yesterday's meeting. He added that "people will demand reliability" and that Verizon's experience has shown that a company with a high-quality network can command a 20% to 25% price premium over its competitors.