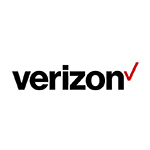 The Verizon 5G fixed wireless trial planned for next year will support gigabit speeds and will include over-the-top (OTT) video, said Verizon CEO Lowell McAdam today. McAdam made his comments about the Verizon 5G fixed wireless trial plans at the UBS Global Media and Communications Conference, which was also webcast.
"I call it 'wireless fiber,'" said McAdam of the 5G fixed wireless technology.
Eventually 5G is expected to also support mobile services, but initial plans for Verizon and some other carriers are focused on fixed deployments.
Verizon 5G Fixed Wireless
Verizon's initial 5G fixed wireless deployments are expected to support services similar to fiber-to-the-premises based offerings such as Verizon's FiOS service, but fiber will be brought only to within 200 to 1,000 feet of the home, using high-speed wireless for the final link, McAdam explained.
"We could go to a 300-channel bundle," McAdam commented. But he noted that the industry is seeing increased demand for "skinny bundles" with fewer channels and that a "skinny bundle" would be part of the Verizon 5G fixed wireless trial.
The customer premises equipment (CPE) supporting the offering will be "very simple," according to McAdam. It essentially will be a traditional home router with a 5G chip in it, he said.
Verizon's target areas for the 5G fixed wireless offering are "dense suburban areas," McAdam said. Initial trials, to commence in the first quarter of 2017, will be in smaller markets, he said. In those trials, he said, the company won't be charging for service but instead wants to gain experience with the technology, including the optimum distance between the fiber-connected radio and the CPE.
Underpinning Verizon's 5G plans will be high-frequency spectrum that the company will gain through its recently-approved purchase of XO Communications.
Also at the UBS event, AT&T CEO Randall Stephenson expressed similar optimism about 5G fixed wireless.
"A ubiquitous one-gigabit network is imminently achievable," commented Stephenson. "By the end of the decade [we] will see these kinds of services turned up."