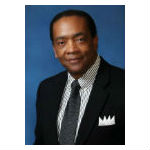 A startup company known as Rural Broadband Services Corporation has big plans for rural Tahlequah, Oklahoma – plans that RBSC CEO Roy Choates hopes he will be able to repeat in other rural communities that lack high-speed broadband connectivity.
"We have a philosophy called 'shared infrastructure,'" said Choates in an interview. "In rural America you don't need two or three different companies building a fiber network." For example, he said he expects to supply connectivity to support utility company smart grid deployments, eliminating the need for the utility to deploy its own fiber.
Choates is a long-time telecom engineer and consultant who believed strongly enough in this idea to invest his own money to build a fiber network in Tahlequah, a town with a population of about 16,000. The company also is funded, in part, by an outside investor, but Choates is the majority owner.
He believes broadband will be key to important rural initiatives such as telemedicine, distance learning and the ConnectED program that aims to bring high-speed Internet to the nation's schools.
Rural Broadband Services Corporation
Currently RBSC offers service at speeds as high as 10 Gbps to businesses and anchor institutions in the area and provides connectivity to an Internet POP in Tulsa.
"The total network is about 40 miles," Choates said. After beginning construction earlier this year, he said, "We completed the north [part] and started putting services on." In addition, he said, "We have a contract with the Cherokee nation to install fiber, Internet and smart communications for 14 counties."
RBSC plans to make fiber available to other network operators who may want to offer residential service. In addition the company is looking at the possibility of using wireless to provide residential service.
Choates said he chose Tahlequah as his first community because the incumbent carrier had told community leaders that it had no plans to bring high-speed fiber connectivity to the area, yet the area is home to two hospitals and a major university, as well as being the capitol of the Cherokee nation.
FCC Rural Experiments
To date RBSC has not used any government funding, Choates said. But the company does hope to participate in the FCC's rural broadband experiments, which will cover some costs of deploying high-speed broadband in rural areas. Those experiments are aimed at helping to shape the Connect America Fund for rural areas of price cap territories where the incumbent declines to build out broadband at the level of support calculated through a cost model.
In a letter posted on the RBSC website, Choates likens the large national incumbent carriers to "giants" that, like Cyclops, have a single eye "that gives attention to large urban American cities."
The letter continues: "Like David of the Old Testament, I have no fear of the Giants for many reasons. First, I was raised by Giants, educated by Giants, trained by Giants and expected to end my business career working for the Giants. However, several years ago, I saw the light. Rural small town America was falling behind and there was a technology gap between rural and urban America. Over ten years ago, I decided to commit my talent to closing the technology gap."
Our thanks to Adva Optical Networking, whose recent press release about RBSC's plans to use Adva's Ethernet Services Suite brought our attention to RBSC.