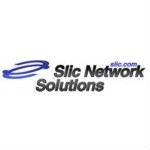 At least one state has thoroughly embraced the idea that everyone deserves high-speed broadband. The State of New York has allocated $500 million in the New NY Broadband Program to help cover the costs of making broadband available throughout the state by 2018.
Funding will be awarded through a reverse auction and at least one broadband provider – Slic Network Solutions – plans to participate in the auction and expects other providers to do so as well.
In an interview, Mark Dzwonczyk – CEO of Slic parent company Nicholville Telephone Company – noted that the New NY Broadband program also includes a 100 Mbps speed target. That's considerably more ambitious target than what the FCC has established for the nationwide Connect America Fund broadband program.
"New York state is the leader in the nation" when it comes to spurring broadband deployment to areas lacking broadband service, Dzwonczyk said.
Gigabit-Ready
Telecompetitor talked to Dzwonczyk as Slic was celebrating the completion of a fiber-to-the-premises network in Long Lake, New York that can support gigabit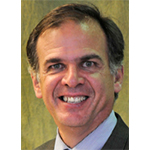 service and which was funded, in part, through a Connect New York program that the state of New York established prior to New NY Broadband. Slic's Long Lake deployment is part of a $15 million multi-community FTTP project – 80% of which was funded through Connect New York. Slic already has completed deployments to some communities, with more to follow.
For now Slic's price list only shows services at speeds up to 100 Mbps but the company will quote on gigabit service on a "one-off" basis for anyone who may inquire about it, Dzwonczyk noted. Pricing is competitive, Dzwonczyk said, and upgrading service to gigabit speeds is easy to implement – which should bode well toward meeting future bandwidth requirements.
Long Lake is located in the Adirondack Mountains, and in addition to having a population of several hundred, it also has many summer or seasonal homes. Dzwonczyk noted that Slic has been experimenting with various pricing packages for seasonal customers, including an option that ratchets service down to 10 Mbps and a lower monthly cost during winter months. Having the 10 Mbps connection during the winter enables seasonal residents to check in on their homes when they are not there via video camera.
"We want people to get used to having broadband here," commented Dzwonczyk.
That desire also motivated the company's decision to offer free service for three months to customers who lost their jobs when a local company made layoffs.
When customers lose their jobs, "their first reaction is to cut back on services," Dzwonczyk observed. For some people, he said, "broadband is considered a luxury – but it's not a luxury. You can't go get your next job without broadband."
Slic also offers IPTV and voice services over the FTTP connections that it has been deploying.
Slic's Roots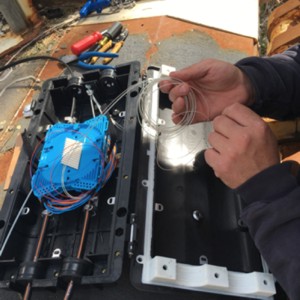 The Slic/ Nicholville Telephone Company story is similar to one that we have seen in other parts of rural America, where a small rural telco took on the task of expanding broadband in neighboring communities.
Nicholville Telephone Company has been the incumbent carrier in a small portion of rural upstate New York for over 100 years. In the 1990s the company created Slic, which started an Internet service provider business. Ten years ago, Slic began deploying FTTP and offering competitive local exchange carrier services to businesses in areas outside its home turf.
The company really began to expand after it was awarded two broadband stimulus awards totaling $35 million a few years ago. The awards were for FTTP networks in multiple communities and according to Dzwonczyk, the projects were completed ahead of time and under budget.
That track record should bode well for the company's participation in New NY Broadband.