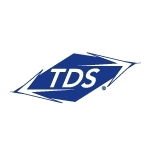 TDS fiber deployment plans may expand to areas of its local service territory where such deployments traditionally have been considered uneconomical, said Leroy T. Carlson Jr., TDS chief executive, at an investor conference yesterday. TDS also will consider fiber deployments in areas where other network operators are the incumbent, he said.
Carlson also shared key metrics for TDS multi-play services, including churn and take rates.
TDS Fiber Deployment Plans
TDS now has made fiber-to-the-home (FTTH) available to 23% of its local service footprint, which means it has reached the point at which it had planned to stop, Carlson noted. He added, though, that the company would now consider deployments to "several percentage points more" – perhaps to as much as 30% of its footprint. He declined to suggest a deployment time frame, however.
As for possible deployments outside the TDS local service footprint, Carlson noted that the company is pleased with the results it has achieved in Sun Prairie, a suburb of Madison, Wisc., where TDS bought the local utility company and promptly built out FTTH.
Madison is one of TDS's largest markets and according to Carlson, the company has an excellent reputation there. "Everybody knows us in Madison," he said.
He added that TDS would consider additional overbuilds similar to the one in Sun Prairie.
Key Metrics
Almost all customers who purchase broadband from TDS (94%) purchase triple play services, which cost them an average of $156 monthly, Carlson said. At a time when some carriers are de-emphasizing their video business, Carlson is still quite enthusiastic about video.
The churn rate for people who take triple play services is just one percent per month, but is higher for customers who only take broadband, he said.
IPTV is available in 27% to 28% of the TDS local service territory and TDS has 30% penetration, on average, in IPTV markets. Year over year, the company saw an increase in IPTV sales of 8.5%, Carlson said.
He also noted that "video provides a meaningful margin."
Programming costs have seen increases of 7% to 8% a year, but "we pass those through now," said Carlson.
In the future, TDS might have another broadband option, as the company is exploring 5G fixed wireless. TDS and the parent company's U.S. Cellular wireless business are exploring fixed wireless separately so that one unit is not forced to adopt the other's business plan, Carlson said.
Carlson made his comments at the UBS Global Media and Communications Conference, which was also webcast.