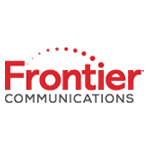 Frontier Communications has 13 teams pursuing 20 initiatives which, in the aggregate, are expected to improve earnings before interest, taxes, depreciation and amortization (EBITDA) by $500 million, said Frontier CEO and president Dan McCarthy at an investor conference yesterday.  The Frontier earnings improvement will result from "stabilizing revenue trends and taking cost out by focusing on improving business performance and business processes," McCarthy said.
Teams at Frontier identified the 20 initiatives by asking the question "What can we do on the consumer and commercial side that would change the current trends in the business and where are some triple wins?" McCarthy explained.
To illustrate a "triple win," McCarthy noted that changes to certain operational expense categories have the potential to improve the customer experience, save costs and help meet a long-term target of putting control of "more of the customer experience in our own hands."
Frontier launched the plan to improve earnings by $500 million through the 20 initiatives in late summer, according to McCarthy, who also noted that the company sees an additional 26 opportunities "right behind" the initial 20.
Improving Frontier Earnings
The "lion's share" of the 20 initiatives aimed at improving Frontier earnings are on the residential side of the business, although some initiatives also involve the commercial side, McCarthy noted.
He touched on some of the initiatives, including one that involves "re-segmenting' on the business side, one focused on reducing churn in the consumer markets that Frontier purchased from Verizon, and one focused on identifying early churn characteristics in copper markets.
Teams, he said, will "spin up" and "spin down" and team members will "move on to different opportunities."
The initiatives, he said, are "starting to pay dividends." He also noted that the company has seen the worst of its revenue declines.
Earlier this year, business apparently was so tough that Frontier reportedly was considering the sale of the former Verizon territories, which are valued at a higher multiple of earnings than that of the company overall. McCarthy said that could still be a possibility if the company were to receive a particularly compelling offer but also said of the former Verizon territories that "we think they are part of our future."
McCarthy made his comments at the UBS Global Media and Communications Conference, which  was also webcast.