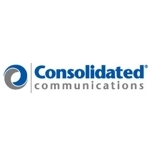 Consolidated Communications is "always looking" at potential acquisitions, said Consolidated President and CEO Bob Udell at the Stephens Spring Investment Conference today, which was also webcast. But the company's acquisition criteria are different for larger companies than for smaller ones, Udell noted.
Consolidated Acquisition Strategy
The company would consider acquiring a company with $100 million in revenue and $25 million in EBITDA if it has deployed fiber but, Udell noted "it would have to be contiguous" with Consolidated's existing business, which spans 11 states. The company would consider an acquisition in a new region only if it were "larger-scale," Udell said.
Acquiring other companies to drive growth has been a key strategy for Consolidated, which has made several important buys in recent years, including SureWest Communications and Enventis.
Competing with Google
Consolidated serves many smaller more rural markets but also has operations in some large metro areas, including Kansas City, where it competes against Google Fiber. When Google Fiber began offering ultra-fast gigabit service to residential customers, some service providers were fearful that they might lose considerable business, but according to Udell, Google hasn't been a big threat.
Describing Google's approach as a "low-touch model," Udell noted that Google customers sometimes have difficulty making changes to their service once it has been installed, in which case Consolidated may win them back.
Broadband and Gigabit
Moving forward, Udell envisions a higher percentage of Consolidated's residential revenues coming from broadband as people take higher speeds to support over-the-top, Internet- delivered video. And according to the data that Udell provided, the company would appear well positioned to support future bandwidth upgrades.
Forty percent of Consolidated's base can get service at speeds of 100 Mbps or more and 80% can get service at 20 Mbps or more. Even in the most rural areas, customers can get speeds of 6 Mbps using bonding technology, Udell said.
And although the average speed to which customers subscribe is 20 Mbps, the average utilization is considerably less – in the range of 6 Mbps, Udell said.
Udell also noted that Consolidated offers gigabit service in all of its fiber markets except in California. California will be added "later this year," Udell said.