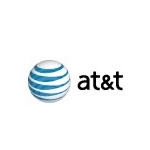 In the four months since it purchased DirecTV, AT&T has been firming up mobile transmission rights to popular pay TV content — and that content will underpin new mobile video offerings targeted for launch in early 2016, said AT&T CEO and President Randall Stephenson today. Stephenson made his remarks at the UBS Annual Global Media and Communications Conference, which was also webcast.
Stephenson advised listeners to look for "new capabilities and products in early 2016" that will combine a "premium content package with a premium wireless asset." He specifically called out ESPN, NFL Sunday Ticket and TNT as content to which AT&T has mobile transmission rights.
AT&T Mobile Video
In addition to enabling DirecTV subscribers to watch subscription content while outside of the home, AT&T also is planning a stand-alone service that would offer a package of DirecTV content to mobile devices or to a single screen in the home without using a set-top box. The latter will target the 30 million homes that have no pay TV, Stephenson said.
AT&T spectrum holdings also will play a role in supporting the new mobile video capabilities, Stephenson commented. "We are deploying 40 MHz of contiguous spectrum nationwide," he said. That spectrum, he said, is well suited to supporting "robust deployment" of video content.
AT&T is just one of a growing number of service providers that are searching for the best way to monetize mobile video. Verizon, for example, has big hopes for its Go90 service. But according to Stephenson, AT&T will be "in a place all by ourselves" as a result of its spectrum and content portfolio.
The carrier's video ambitions don't stop with traditional cable network content, however.
Although it hasn't received as much attention as other DirecTV assets, some proprietary content also came to AT&T through the DirecTV purchase – and Stephenson noted today that "I could see ourselves doing more" of that. He also referenced AT&T's joint venture with The Chernin Group as another avenue through which the carrier might pursue content creation.
Proprietary content, he said, might find its way into a premium video offering from AT&T.