Declaration Networks first appeared on the Telecompetitor website five years or so ago, when the company was deploying fixed wireless access (FWA) to unserved and underserved areas. But as the company's CEO Bob Nichols told us in a recent interview, "Most of our networks moving forward will be fiber-to-the-home."
Telecompetitor readers may remember Declaration Networks as one of the first companies to deploy FWA using TV white spaces (TVWS) spectrum and as a participant in Microsoft's Airband rural broadband deployment program. Airband initially had a TVWS focus, offering technical and other support to FWA provider participants.
TVWS is vacant broadcast TV spectrum in the 600-700 MHz band. Where not in use by broadcasters, it can be used for FWA and does not require line of sight (LOS). Although the technology got a lot of attention five to 10 years ago, it hasn't been widely deployed, as other methods of achieving non-LOS communications have become available.
We hadn't heard much from Declaration Networks for a few years but ran across their name again recently in connection with some broadband funding awards they have won, including one in rural Washington.
The company's shift toward fiber broadband is in keeping with the requirements of typical federal and state funding programs, Nichols noted.
"We have more than matched our own capital with third-party funding," he added.
Fixed wireless continues to be an important focus as well.
"Fixed wireless has gone through ebbs and flows," Nichols said.
Currently, he said, "It's going through what I'd refer to as a renaissance."
He noted, for example, that the company can now offer "fiber-like" speeds in areas that would be too costly to serve with fiber broadband. The company uses FWA equipment from Tarana that supports speeds of 500 Mbps and that will be software upgradeable to support speeds of 1 Gbps in the future.
The company uses the brand name NeuBeam for its FWA service.
Enterprise and Wholesale
Another important change is a broader focus that now includes enterprise and wholesale customers.
"You can make a good business [serving] residences and small businesses," said Nichols. "You can make a great business if you can get enterprise customers."
The network investment is virtually the same, but the returns are greater, he explained. In either case, "it's the same network capacity and the same resources to deploy," he said.
Part of the company's wholesale business involves providing backhaul links at speeds between 1 Gbps to 10 Gbps to cell towers.
"We do it largely with licensed microwave, but also use fiber," Nichols said.
Declaration Networks initially focused on Washington, Virginia and Maryland, but since has branched out into five other states.
"What allowed us to move into adjacent states has been our work in supporting the 5G buildout," Nichols explained.
The company jumpstarted its move into the enterprise and wholesale market with the acquisition last year of StarTouch, a provider focused on enterprise and wholesale.
Declaration Networks continues to work with Airband as well, although the partnership has gone in a new direction.
"We work with Microsoft on a number of policy initiatives," Nichols explained. "They have shifted focus a bit from deployments. Now it's about adoption and affordability. It's about applications that will enrich lives. They're trying to look down the road and see how they can accelerate adoption."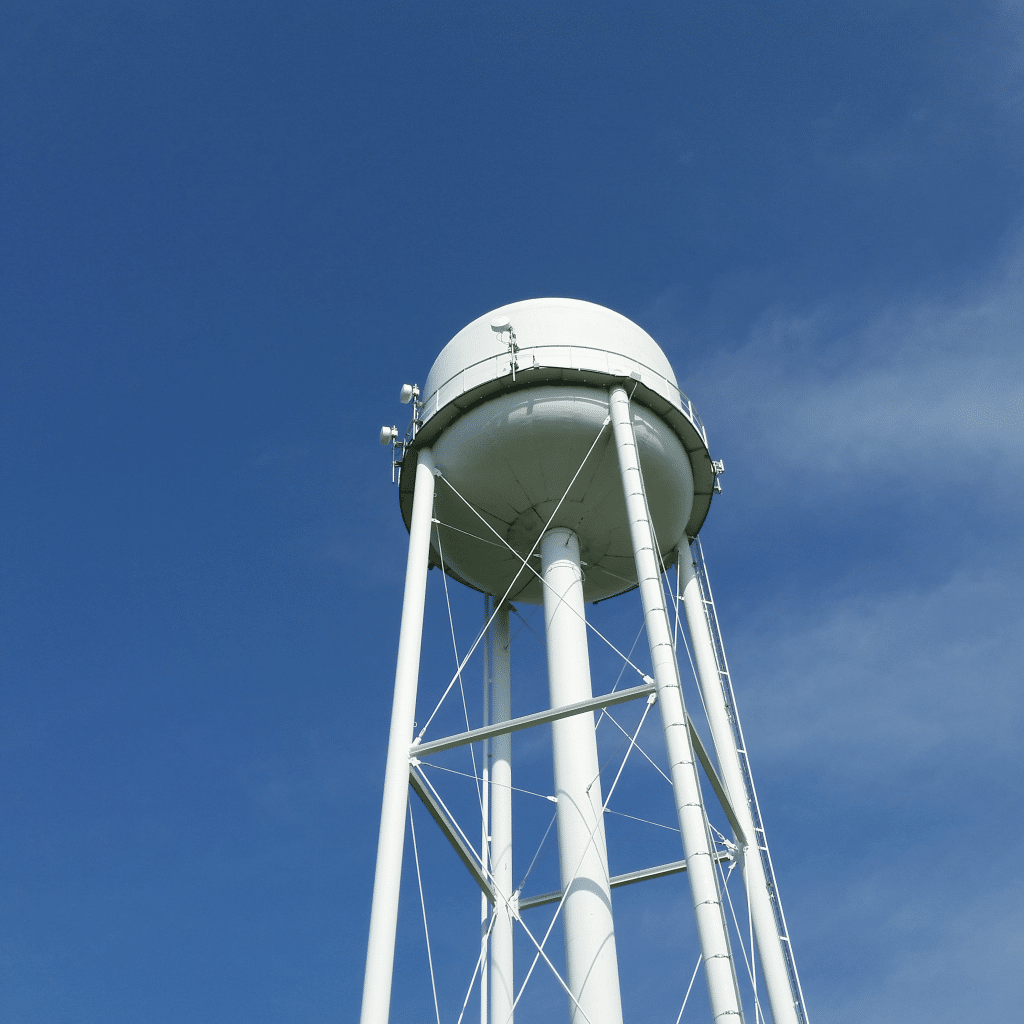 Funding Success
As states and counties continue to direct funding to broadband, expect Declaration Networks to continue to apply to those programs.
"We choose very carefully the areas we go into," Nichols said. "We're quite efficient in [planning] a network that will clear the bar from a performance perspective."
Applicants' track records are a key decision factor for state and local governments as they make funding decisions, Nichols noted.
Decision makers think "This is a company I can put public resources into," he said.
"We convinced Microsoft we were worthy of being a partner," Nichols continued. "We create a deployment approach that's highly cooperative in the local areas, and they recognize that we will put in carrier-grade equipment that will stand the test of time and be sustainable and profitable over time."
Updated to state that the company provides backhaul links of 1 Gbps to 10 Gbps to cell towers