CableLabs has developed a "unique science" involving coherent optics, said the organization's CEO Phil McKinney in an interview with Telecompetitor. The organization's plans include the development of coherent PON technology that is expected to offer cost and coverage advantages in comparison with today's PON offerings.
Coherent optics have been used for a decade or so in long-haul fiber networks to boost bandwidth by enabling more data to be carried on a single optical wavelength. CableLabs already is moving that technology into the access network.
The organization recently published a specification for a coherent termination device designed to increase fiber capacity in the access network. As McKinney noted, the technology can be used on the fiber portion of a cable company's hybrid fiber coax (HFC) network to boost speeds. That's a capability that could be useful at a time when cable companies are looking to make faster speeds available to more customers.
According to CableLabs Vice President of Wired Technologies Curtis Knittle, CableLabs has released specifications for the link between the hub and the coherent termination device at 100 Gbps and 200 Gbps, and the IEEE and others are working on 400 Gbps.
In the future, CableLabs expects to boost speeds even further. The organization has demonstrated speeds as high as 50 terabits per second (Tbps) using wave division multiplexing and coherent optics, Knittle noted in an email exchange with Telecompetitor.
CableLabs Coherent PON
The coherent PON initiative aims to bring CableLabs' advances in coherent optics to passive optical networks, with the goal of exceeding traditional PON performance.
"Traditional PON standards like XGS-PON, GPON, and 10G-EPON use a nominal distance of 20 kilometers (km) between the optical line terminal (OLT) installed in the headend or central office and the optical network unit (ONU) installed in the home," Knittle explained. Typically, each fiber from the OLT would be split into 32 to 64 fibers closer to the customer.
"If we use the same 20 km distance, a coherent PON split ratio can be 16 times higher, for example, up to 512 ONUs," Knittle continued. "Conversely, if we keep the same split ratio relative to traditional PON, the distance can be up to 60 km or 80 km."
According to McKinney, with coherent PON, "you need less hardware in the core of the network—you can split [the fiber] close to the home, making it less expensive to deliver fiber-to-the-premises (FTTP)."
The ability to install the ONU farther from the OLT means that coherent PON could be well suited for rural areas, as McKinney noted.
How far away is coherent PON?
"We haven't talked about a timeframe," McKinney said. He added, though, that "it's not one year and it's not five years."
The Competitive Arena
According to McKinney and Knittle, traditional PON would have difficulty matching the speeds of coherent PON. As McKinney explained, traditional PON uses an optical modulation technique known as intensity modulation-direct detect (IM-DD).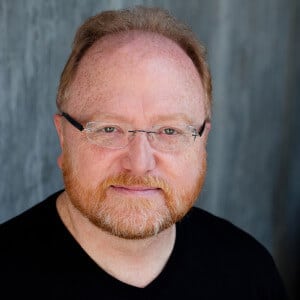 "We believe IM-DD likely tops out at 40 Gbps or 50 Gbps, and even at those speeds the devices require additional complexity," he said.
This matches what Nokia said in a white paper about plans for 50G-PON. While equipment supporting 25G-PON already is on the market, 50G-PON will be "more of a quantum leap than an evolution," the company said.
It's important to note, though, that telcos have been deploying PON for about 20 years now and there are still many areas they have not yet reached. Whenever cable company coherent PON deployments happen, they are likely to take years as well.
Some cable companies already have begun to deploy PON. Initially, these companies focused on EPON technology and used it primarily for new markets. More recently, some cable companies have begun to overbuild HFC infrastructure with PON – at least in some areas.
McKinney also noted a shift in the type of PON cable companies are deploying. Today, many of them are opting for XGS-PON, he said.
XGS-PON gives a provider the ability to offer symmetrical multi-gigabit speeds to a portion of its customer base and is being used by more and more telcos as well.
Cable companies haven't given up on HFC, however. Some of them are looking to continue to use the technology for as long as possible by deploying the latest version of DOCSIS, moving to a distributed access architecture, and splitting nodes or taking fiber deeper into the network.
McKinney notes, though, that nowadays, CableLabs spends more time developing fiber and wireless technologies than it does on DOCSIS developments.