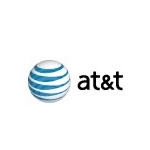 AT&T wasted no time raising the stakes on the Net Neutrality issue. Just two days after President Obama asked the FCC to reclassify end-to-end broadband as a telecommunications service, AT&T CEO Randall Stephenson said the company is "pausing" its plans to deploy gigabit fiber-to-the-home in as many as 100 cities, perhaps foreshadowing similar posturing by other network operators opposed to reclassification.
The Net Neutrality issue is unlikely to be resolved for two to three years, as an attempt by the FCC to reclassify broadband will certainly be litigated, said Stephenson.
AT&T Gigabit Plans
Noting that projects such as AT&T's FTTH deployments also require two to three years before completion, Stephenson said, "We are now starting infrastructure projects without rules about how they can be regulated."
That, he said, "can have no effect other than to cause one to pause."
Stephenson added, however, that if AT&T's plan to acquire DirecTV gains regulatory approval, the company will follow through on its commitment to upgrade broadband services to some of its customers.
President Obama and others have advocated reclassifying broadband as a telecommunications service because an appeals court said that may be the only way the FCC would have authority to impose Net Neutrality rules. Residential broadband providers like AT&T, Verizon, and Comcast oppose reclassification in part because they say it could give the commission authority to impose additional rules on broadband service.
Obama's comments undoubtedly were also disturbing to the large carriers because the specific Net Neutrality rules he suggested were stricter than the ones that were in place until the appeals court struck them down early this year.
While those rules were less strict for wireless services than for landline services, Obama wants to see the same rules for both offerings. Additionally he suggested that it might be appropriate for the FCC to get involved in Internet interconnection agreements – an area the commission until now has left to the industry to resolve.
When something doesn't go their way, the large carriers often threaten decreased investment and job loss – and that approach often has been successful for them. Network operators traditionally have had a lot of clout because they operate in so many states. But Net Neutrality, which has the support of Internet giants like Netflix, has the backing of a lot of tech-savvy advocates that have leveraged the Internet to drum up widespread support.
I wouldn't care to predict who will win on this one. But as Stephenson's comments suggest, we seem to be in for a long period of volatility until the issue is resolved.