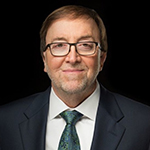 CenturyLink CEO Glen F. Post, III intends to retire effective the day of CenturyLink's 2018 Annual Shareholder Meeting in May, the company announced today. Post had previously announced his intention to retire effective Jan. 1, 2019. President and Chief Operating Officer Jeff Storey will become the CEO and president upon Post's departure.
During Post's tenure, CenturyLink had become an acquisitive company. Just since the start of the decade, Century Link had acquired Qwest, Savvis, Inc., AppFog, Inc., Tier 3 Inc., Data Gardens, Cognilytics, Orchestrate, NetAura LLC, ElasticBox, Level 3 Communications and Seal Consulting, Inc.
In May of last year, the company completed the sale of its data centers and colocation business to BC Partners.
However, there had been concerns about management. An independent board investigation of alleged company management cramming found no wrongdoing, as we reported in December.
CenturyLink CEO
Post gave no indication why he moved up the schedule for his retirement.
"After serving as CenturyLink's CEO for more than 26 years, I have decided to retire effective at this year's shareholders' meeting, Post said in a prepared statement. "While my original plan was to stay in my role through the end of 2018, Jeff has more than demonstrated his ability to assume this leadership role and I believe we should make this change sooner than originally planned. Also, while I will continue to serve the company as a board member, I will not assume the role of chairman of the board in order to ensure there is clarity that Jeff will be CenturyLink's new leader."
"Glen has done a tremendous job leading CenturyLink," Storey said in a prepared statement. "His vision has equipped CenturyLink with the capabilities to meet the ever-increasing demand for bandwidth, provide the digitalization of life for our consumer customers and address the evolving complexity for our enterprise customers. We have great opportunities ahead and I am excited to be part of the team that is carrying this legacy forward."
The company also announced that Harvey Perry will remain in his role as chairman of the board of directors and Bruce Hanks has been appointed as lead independent director.