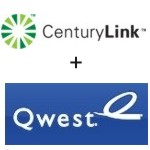 The Minnesota Public Utilities Commission yesterday postponed its decision whether to support CenturyLink's planned merger with Qwest, instead voting to reconsider the matter next month.
Quoted in the Star Tribune, a local news outlet, Minnesota commissioner Dennis O'Brien said running Qwest is "beyond anything CenturyLink has faced to date" and there is "no evidence that the acquisition agreement meets the public interest." Although the proposed deal is officially a merger, CenturyLink is the dominant partner and essentially is acquiring Qwest.
O'Brien's concerns are not unfounded, considering the difficulties that Fairpoint and Hawaiian Telecom ran into when they acquired lines from Verizon. And the Minnesota PUC may be using extra caution considering the headlines that Fairpoint's recent emergence from bankruptcy has generated.
But because CenturyLink is acquiring all of Qwest, it is less likely to encounter the back office problems that the other carriers did when they attempted to carve off a portion of an existing carrier's operations.
The merger partners, who had anticipated a go-ahead, said in a joint statement that they were disappointed but added "we remain confident that the record shows this transaction is in the public interest and that the commission will approve the merger in early March," the Star Tribune reported.
Since announcing their planned pairing in April of last year, the merger partners have garnered support from numerous state commissions and even from competitors.
Support from the Minnesota PUC is one of the few remaining hurdles before the merger can be finalized.